complementary stretching service
The vast majority of artworks at Kate Owen Gallery are painted on linen or canvas. When we say the artwork is 'framed' on our website, we mean the artwork has been stretched over a wooden frame – there is no border around the artwork or glass in front of the piece. This is the way you will see Australian Aboriginal Art displayed in major galleries and institutions.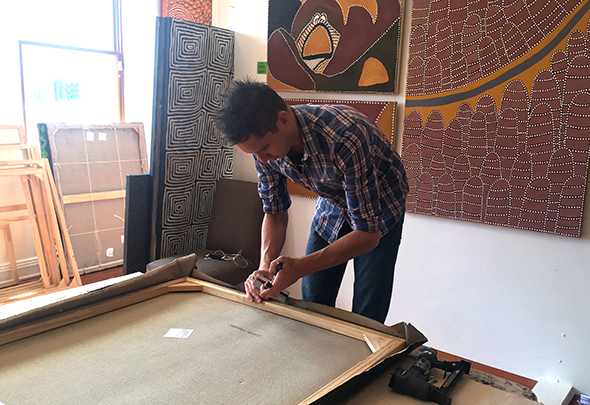 We offer a complimentary framing service for all of our clients, so if you see that an artwork is listed as 'unframed' we can happily stretch and string the artwork for you so it is ready to hang on your wall. Our framer is in every Tuesday, with artworks ready for collection by Friday evening.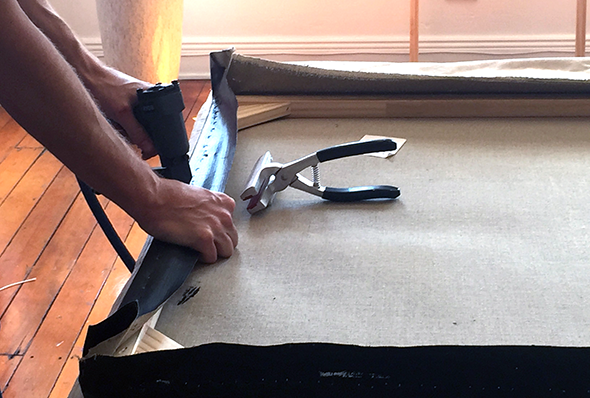 If you do wish to place a frame around the artwork, we can recommend some businesses to you who know how to appropriately handle our artworks.
free delivery for sydney metropolitan clients
If the painting you purchased is too large to fit in your vehicle, we will pop it in our trusty van and deliver it to you free of charge. And similarly if you are uncertain which painting to buy, we will bring it (or a selection of artworks) out for you to see in your space. We want you to be 100% happy with the artwork you buy.