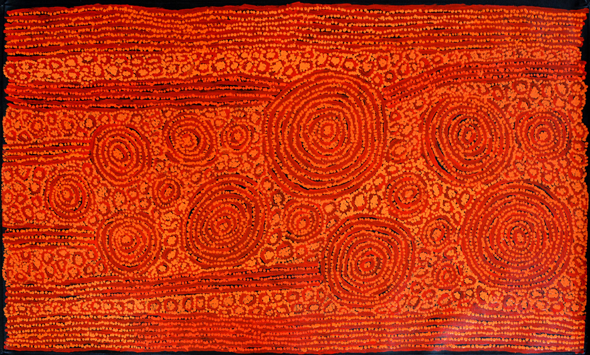 We are a multiple award winning gallery in Sydney's Inner West that specialises in contemporary Indigenous art for modern interiors. With artworks ranging from small affordable works to large investment pieces, our three light-filled floors showcase major exhibitions of indigenous masters, established artists and exciting new talent.
Aboriginal Art on Sale 20%-80% off!
With 250+ artworks on sale all day, every day you're bound to find the perfect piece! Many are works by well known and collectible Indigenous artists - others are simply great Aboriginal art at a great price. There are some cracking bargains to be had - so make sure you check out our sales specials page.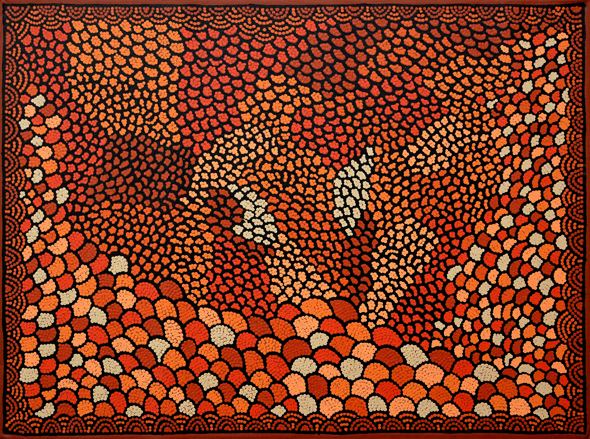 Joylene Napangardi Reid 'Puli- JNRG0019' 91 x 120cm was $2,850 NOW $1,250
Join the Kate Owen Gallery Club
Premium service and more, for our valued Club members. Join us on our Kate Owen Gallery Facebook Page or tune in to our Members' Mail for news, invitations and Member offers. Sign me up!
Current Online Exhibitions
Jack Dale - A window to a hidden past
Divine Detail - A gorgeous selection of artworks that have exceptionally fine dot work
The Women of Papunya - Celebrating 19 of the ladies from Papunya, who showed the world it's not just the fellas who can paint
Antarrengeny - Delightful depictions of desert life & tantalising plant stories from Utopia's rising star, Selina Teece Pwerle
Critters + Bush Tucker - A delightful selection of artworks depicting native bush tucker and animals
How to find your perfect artwork:
It has never been so easy: If you don't know much about Aboriginal art but you want to look at styles and the range available, use our Find Aboriginal Artworks tool where you can select price, colours, sizes, shapes, styles, regions and a whole lot of other criteria to find an artwork that's exactly right for you.
Or, you can search for highly collectable works, check out your favourite artists, see our newest artworks or for the thrifty, you can find a bargain on our sale page.