Aboriginal Dreamtime Stories - Jukurrpa
As mentioned elsewhere, these stories are by no means the highest level story as would be told between initiated men, initiated women, and among elders or lawmen. They are the version that the Indigenous people are allowed (and willing) to share with non Indigenous people. Often the men in a tribe do not know the intimate details of the women's dreamings and vice versa. We cannot expect to be privvy to this information which is protected by those authorised to know it. However, the stories are interesting nonetheless, and give us some fascinating insights to the Aboriginal culture.
Listed below are some of the stories: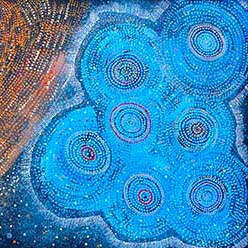 The Seven Sisters Dreamtime Story
An epic tale of lust, love, passion and danger. Artists include Andrea Adamson, Athena Nangala Granites and Gabriella Possum Nungurrayi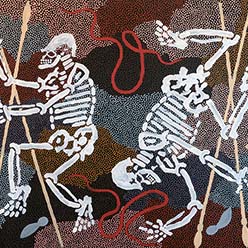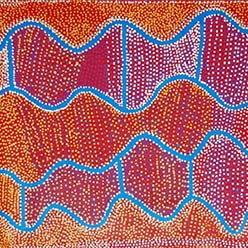 The Jangala Men - Shorty Jangala Robinson
Shorty Jangala Robinson's paintings tell of his ancestors, the Jangala men, who were rainmakers. They are titled Ngapa Jukurrpa (Water Dreaming) and are centred at the extremely remote areas of Puyurru and Pirlinyarnu.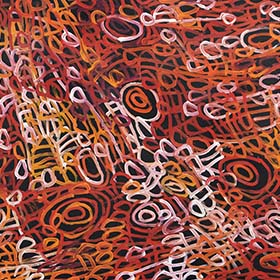 An Introduction, Awelye Represented in Paintings
Awelye is the Anmnatyerre/Alyawarre word for women's ceremonies. It also refers to the designs applied to a woman's body during ceremony. Awelye makes connections with the fertility of the land and a celebration of the food it provides.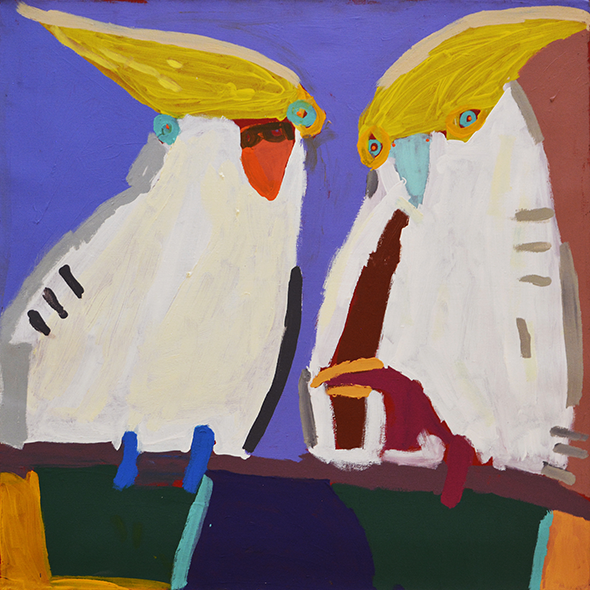 The Stories of Karen Napaljarri Barnes
'Ngatijirri' are small, bright green birds native to central Australia which are common around the Yuendumu area, especially after the summer rains. Custodians for the Ngatijirri Jukurrpa are Napaljarri/Nungarrayi women and Japaljarri/Jungarrayi men.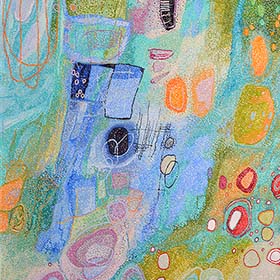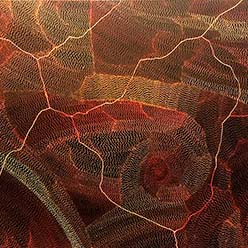 The Stories of Sarrita King
After 5 years of painting imagery and stories inspired by her Aboriginal culture, Sarrita decided to express some of the more universal concepts and philosophies taught to her by her father, the late William King.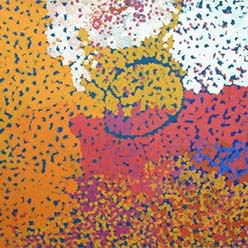 The stories of Lorna Fencer Napurrula
At the heart of Yulyurlu Napurrula's Warlpiri identity are the Jukurrpa that she owned and painted. As an inheritance from her father, Kuurrpa Jakamarra, she had proprietary rights as kirda for three closely interconnected Yam or Yam related Dreamings.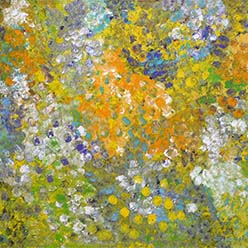 Bush Plum - Bush Tucker - Polly Ngale
The Bush Plum which is central to many of the Aboriginal Artists' works provides an important food source for the Anmatyerre people and is frequently featured in the Women's dreaming stories.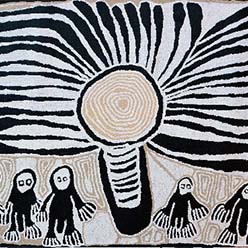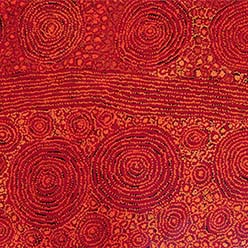 Tingari
The Tingari were the ancient creational figures that moved through the country inhabited by the Pintupi, making landforms and performing ceremonies as they went. Many artists including George Ward Tjungarrayi, Willy Tjungarrayi, George Hairbrush Tjungarrayi, and women such as Barbara Weir and Bambatu.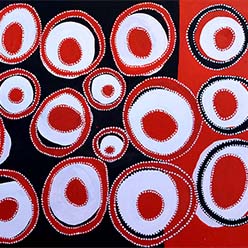 Djalala - Jack Dale
The Djalala are markers from the dreamtime. People have to stick to their boundaries. If you don't know the country you can follow the stones to the Wandjina. Signal stones are a reminder to a people that they are approaching a sacred site.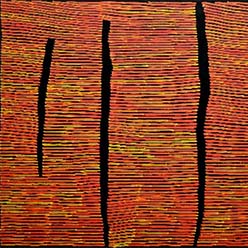 Tingari - Fire Dreaming (coming soon)
Ronnie Tjampitjinpa, Barbara Weir, Johnny Warangkula Tjupurulla, Clifford Possum Tjungarrayi
Related Topics:
What is Aboriginal Art
Aboriginal Art Facts
Aboriginal Art Symbols
History of the Aboriginal Art Movement