Current Sydney Art Gallery Exhibitions
From: Dec 05, 2021
Until: Dec 23, 2021


On the First Day of Christmas, KOG gave to me...12 days of deals!

This year, we're getting into the festive spirit and helping you treat yourself to something special, or start preparing those Christmas gifts, with our 12 Days of Xmas Deals.

Kicking off on Monday 6th of December, we will be announcing a daily deal on a range of artworks over 12 days. The deals will be available until 23 December when KOG closes until the New Year.

Some of your favourite Indigenous Australian artists have been discounted, so if you are interested in any of the art we have on sale, please indicate your interest quickly by telephone or email to ensure you don't miss out.

All paintings come with certificates of authenticity and where available, photographs of the artist creating the work and of the artist with the completed work will also be provided.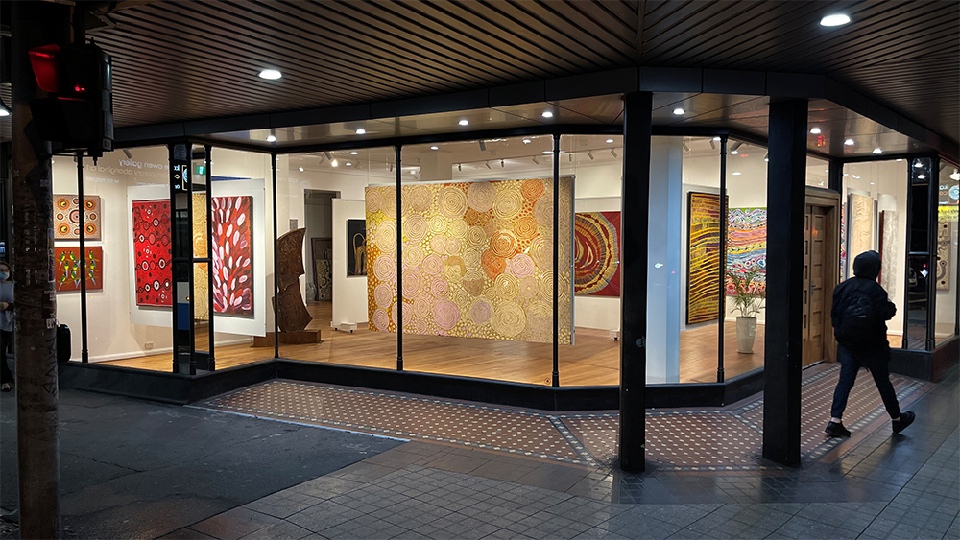 From: Jul 01, 2021
Until: Dec 31, 2022


Please enjoy our wide and wonderful range of Aboriginal artworks currently on display on the corner of Victoria Road and Darling Street.
If you would like more information on any of the artworks, or to arrange a home trial or digital hang, please contact us via phone: +61 2 9555 5283 or book a video call.