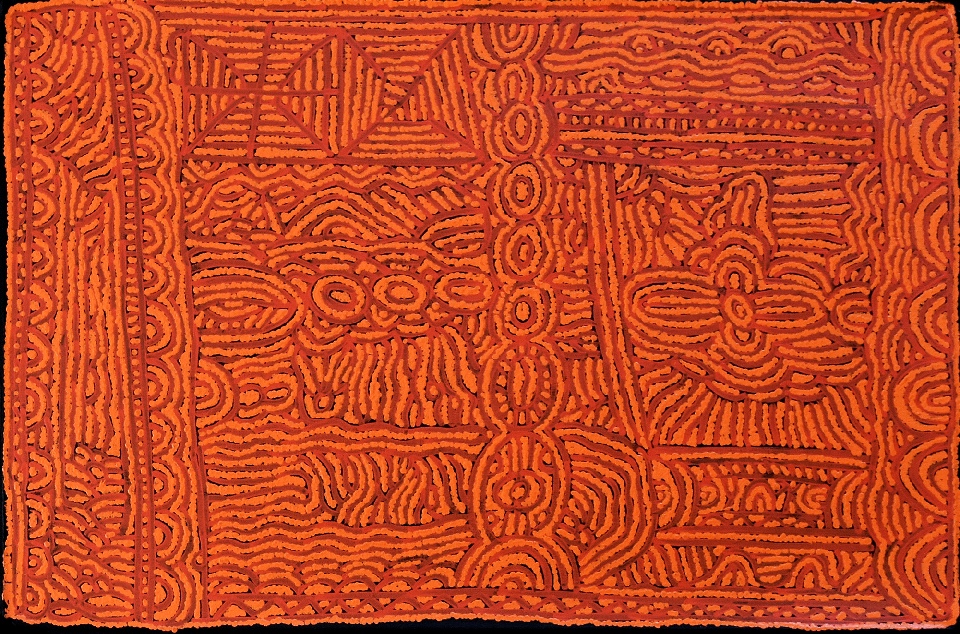 DOB: c.1965
Born: Haasts Bluff, NT
LANGUAGE GROUP: Pintupi/Luritja
COMMUNITY: Kiwirrkurra, WA


Lorna was born in Haasts Bluff and her mother, Annie Ellis Nampitjinpa, worked in the kitchens at Papunya when she was a baby.
Lorna went to the Papunya School, and clearly remembers art clasess with Geoffrey Bardon. Lorna started painting in earnest in 1999, and by 2004 had two solo exhibiions at Alcatson gallery, Melbourne. Lorna paints her grandfather's Dreaming.
Lorna lives at Kiwirrkura with her husband Bobby West Tjupurrula.



Collections
National Gallery of Australia, ACT
Owen Wagner Collection of Australian Art at the Hood Museum of Art, Charlottesville, VA, USA
Awards and Recognition
2006 Wynne Prize, AGNSW - Finalist
History
Selected Group Exhibitions

2019 defining tradition | black + white, Kate Owen Gallery, Sydney
2019 Defining Tradition: the first wave & its disciples, Kate Owen Gallery, Sydney
Exhibitions:
2015 Wynners, Kate Owen Gallery, Sydney