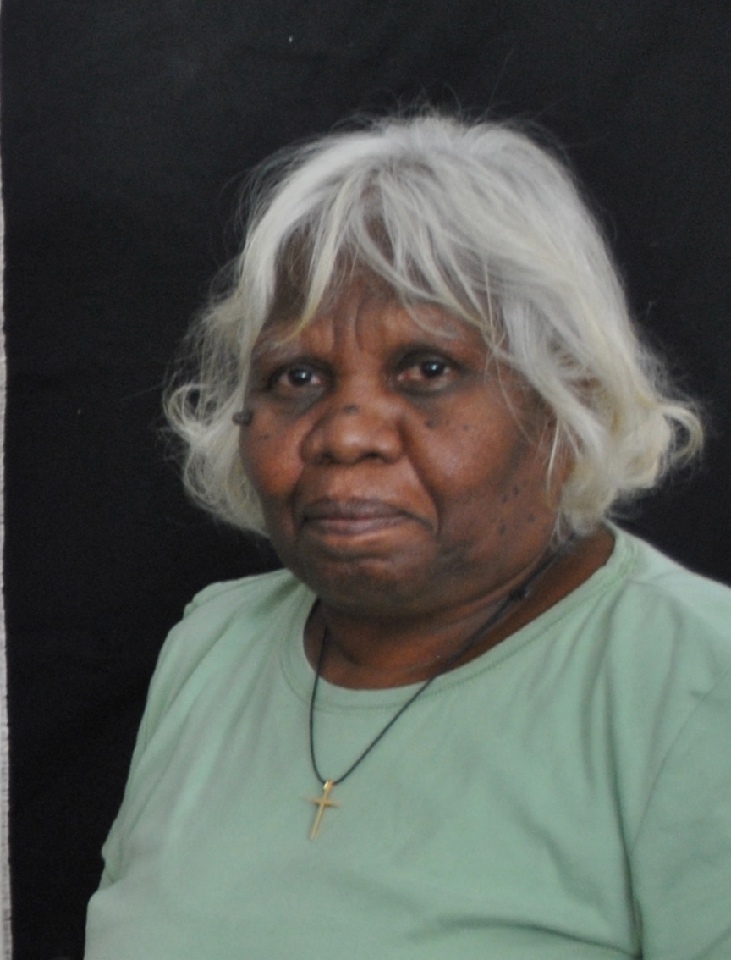 DOB: 1952
Born: Binbinya, Belyuen, NT
LANGUAGE GROUP: Batjamal
COMMUNITY: Bulgul, NT


My name is Agatha Morgan, Ngakmik; I am a woman of the Wadjigan tribe at Banbinya, (Belyuen area). My date of birth is the 1st of March 1952. During my early childhood I was raised at Belyuen; formally known as Delissaville, then the government in the old days gave us no other choice but to leave. My sisters and I were sent out to Daly River where the old mission was run by nuns and priests; we stayed in the boarding school until we finished our schooling. After that I worked in various positions on the mission; as a secretary in the office, working in the local school and the local shop, then in 1982, I worked at the library services in Winnellie catering to the many schools in Darwin. I chose to study after this in the former N.T. University then down in Sydney and Adelaide and finally came back up here to the Top End to my home out in the bush, Bulgul. Living out in the bush, I feel happier even though I know it's a lot of hard work for me. I love painting out at bush; it frees my soul. I think of so many stories of what my dad and mum told me. I still live there.
Awards and Recognition
2021 Calleen Art Award, Cowra Art Gallery - Finalist
History
Selected Group Exhibitions:

2019 International Women's Day, Kate Owen Gallery, Sydney
2010 Rak Bulgul Tjaraku-Butung, Club 21 Gallery, Singapore