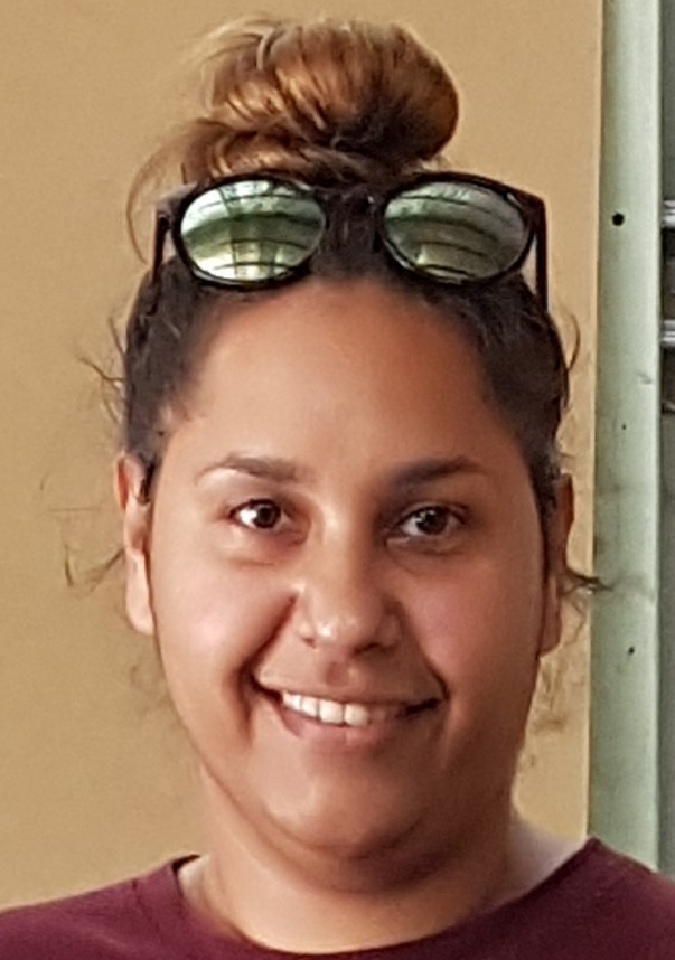 DOB: 19-11-1995
Born: Mt Allan, NT
Language Group: Anmatyerre
Community Group: Alice Springs, NT


Azeza Possum Ramzan is the daughter of Michelle Possum Nungurrayi and grand daughter of Clifford Possum Tjapaltjarri. She lives in Reservoir Melbourne with one daughter Zaraiya Ramzan who was born in 2016.

Like her mother, Azeza also carries on the traditional stories, style and much of the iconography of her grandfather Clifford Possum, with the addition of women's ceremonial stories and other women's dreamings.

Azeza's paintings also try to convey visual impression of sunlight, cloud, shadow and earth.

Azeza Possum Ramzan now paints in Melbourne where her family, including her mother Michelle and aunt Gabriella Possum, now live.
History
Selected Group Exhibitions:

2020 Family Business - The Art of the Possum Family, Kate Owen Gallery, Sydney
2019 International Women's Day, Kate Owen Gallery, Sydney
2016 From the Sand to the Sails | a Possum Family Show