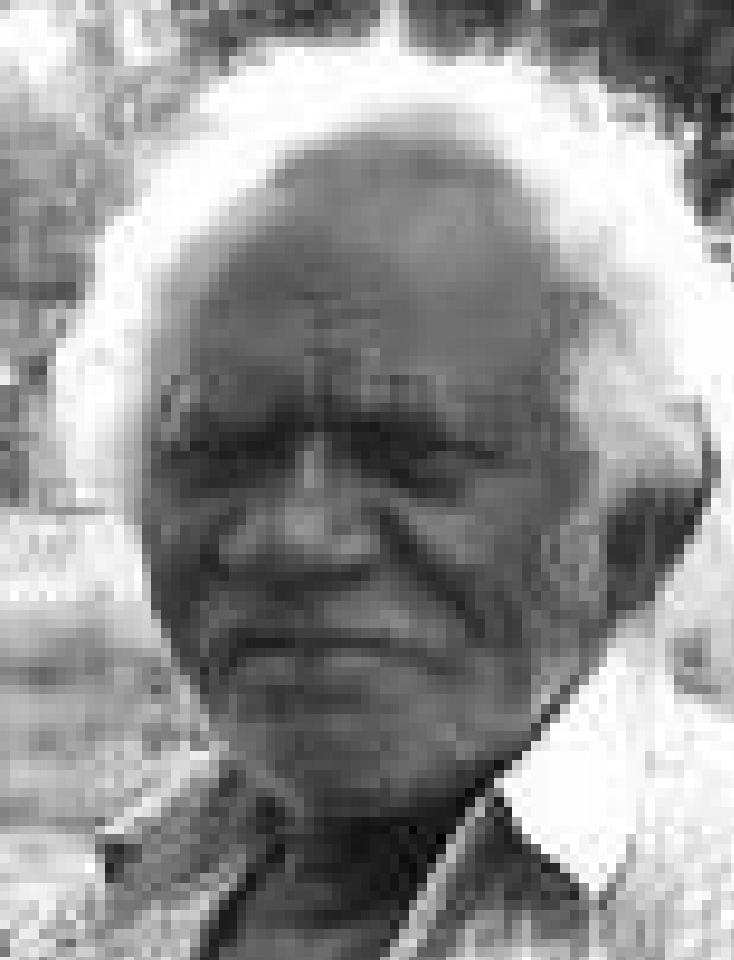 DOB: c.1939
Born: Minyerri, NT

Barney Ellaga was born around 1928 in the desert near Warburton, Western Australia. His father was an Alawa man and his mother, a Ngalakan speaker from Arnhem Land. Ellaga comes from Mamballi country to the south of the Roper River region and lives at Hodgson Downs or Miniyerri, an outstation near Ngukurr.

He is a full traditional member of his clan group. In his earlier years he worked as part of the early surveying teams that passed through the Kintore area. During this period he used to ride camels. At one time he took a heavy fall and broke his arm. He attended school at Warburton and used to paint since his early childhood. Barney grew up and worked with all the eminent artists of the region.

Barney leads a rich life, moving around his dreaming country in his role as a traditional man. Barney has been deeply immersed in his painting for a long time. He became seriously involved a considerable time before the acrylic movement of Papunya even began. He has learned the skills and techniques from a number of Traditional Aboriginal Artists.

His country spans approximately some 150 Kilometres around the Macdonald ranges. This area encompasses many salt lakes and wells to the east and west of Kintore. Contained within this vast area of territory are a score or more of relevant traditional sites that he paints.

Barney paints a number of dreaming stories and depictions of the Tingarri cycle of the Macdonald Ranges and Tjukurla. Barney uses different techniques when painting. One style incorporates the use of roundels in dot form or in block form whilst his other style incorporates the use of the above together with an arrangement of stripes across the canvas. These bands of colour may be placed across the work at oblique angles, giving the work a stunning appearance.

These stories have been handed down to Barney by his grandfather and his father from generation to generation for many thousands of years. He must now keep these stories and pass them on to future generations so they may be preserved.

Barney is a highly respected member of his people and follows a traditional lifestyle. He is very confident and proud when speaking of his traditional ways and is an ambassador of his people. His message is peace, harmony and happiness. Barney paints his dreaming stories totally naturally in a straightforward and delightful way. These qualities reflect his persona and acclaim the spirit of his family, his country and his people.