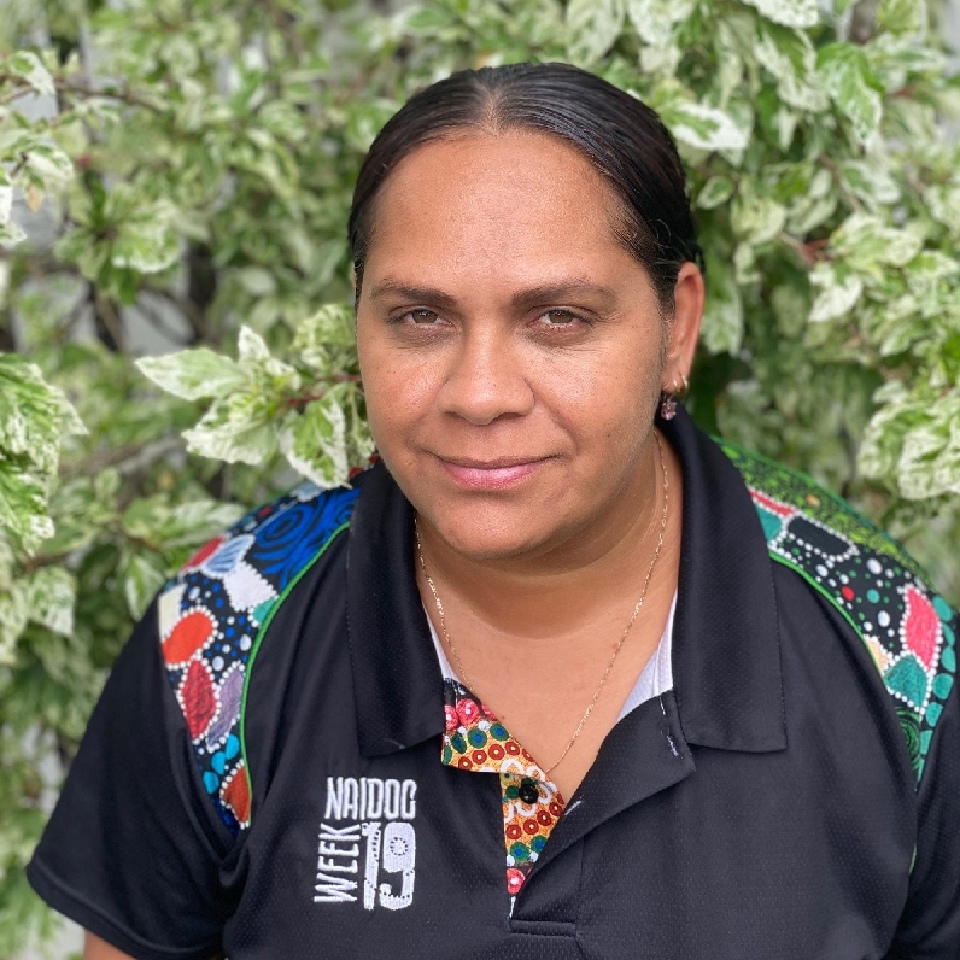 DOB: 1982
Born: Cairns, QLD
LANGUAGE GROUP: Anindilyakwa
COMMUNITY: Groote Eylandt, NT

Camelia was born at Cairns in 1982. Her father was born at Angurugu on Groote Eylandt and her mother is from Queensland. Camelia has grown up and lived on Groote Eylandt her entire life. Her father was also an artist and a great hunter. She completed Primary schooling at Alyangula on Groote Eylandt and graduated Year 12 in Townsville in 2000.

Camelia then completed a Batchelor of Primary Education. She graduated in April 2006 and immediately began teaching within the Northern Territory Department of Education. Camelia has been a Senior Teacher since 2014 and is currently in this role working with families with babies 0-5years old integrating services to encourage and promote healthy homes in remote communities on Groote Eylandt for her people.
Camelia is married with one daughter.

Statement
I grew up surrounded by a family of artist's painting, carving, grinding ochres and mixing colours and telling stories of our lands and animals. I learnt to paint using traditional skills taught to me by my talented father, Gerry Blitner.

This is my first painting, and it is for my brother.