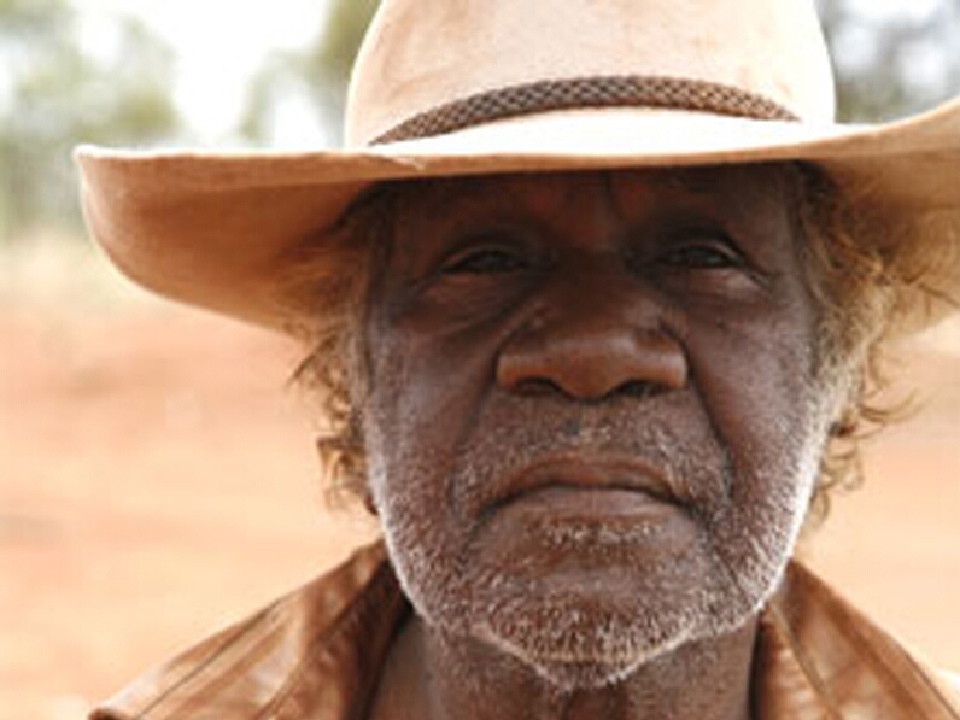 DOB: c. 1941
Born: Utopia, NT
LANGUAGE GROUP: Eastern Anmatyerre
COMMUNITY: Utopia, NT

Born in 1941 on Old MacDonald station, Cowboy Louie Pwerle is so called because of his reputation as a stockman and his cowboy attire. His older brother, now deceased, was also called Louie and was an important Utopian Artist.

Cowboy's traditional country lies West of the Sandover River on Utopia station. He is one of the highly respected Elders of Utopia and is a senior custodian for the Bush Turkey Ancestor. The Bush Turkey Dreaming is his main Dreaming, however he also paints Emu (Ankerr) Tucker Dreaming and Lizard (Arlewatyerr) Dreaming.

His work is characterised by his use of dark earthy colours and of geometric shapes outlined in dots, to represent the tracks of the Bush Turkey roaming across the bushland as it searches for tucker.

Cowboy currently lives at Mosquito Bore with his two wives, sisters Carol and Elizabeth Kngwarreye.