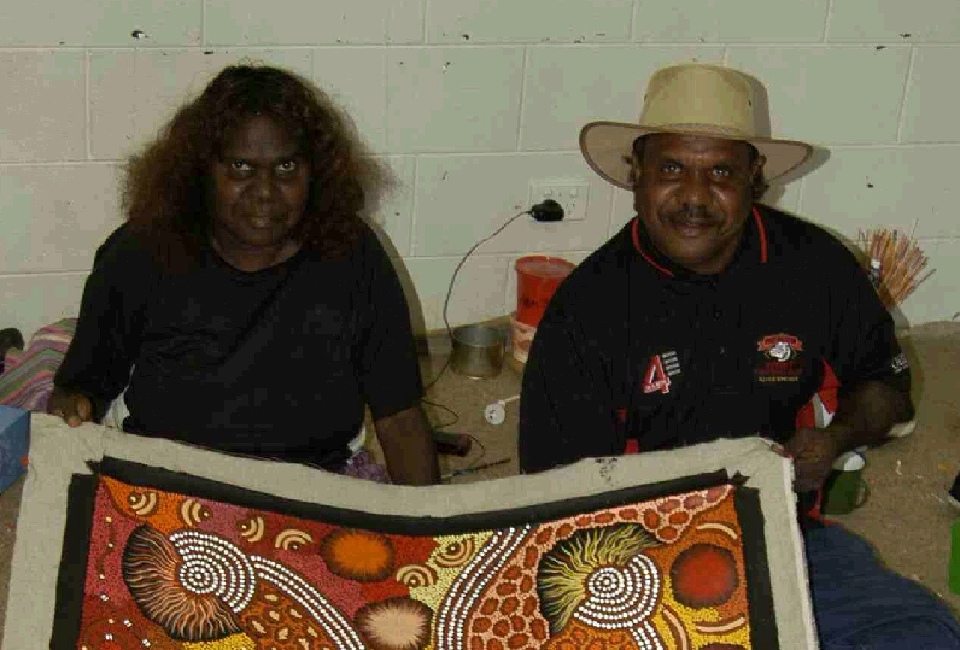 LANGUAGE GROUP: Luritja
COMMUNITY: Papunya, NT

Damien was born in Haasts Bluff, Northern Territory on the 10th July 1967. He later moved to Papunya with his family. He was taught to paint dreamtime stories at an early age by highly acclaimed artists Clifford Possum, Billy Stockman and Uta Uta. Damien is now a respected artist and is married to highly talented artist Yilpi Marks.

Yilpi was born in Ernabella on the 7th November 1969. She was taught the dreamtime stories by her grandparents and her parents. Her mother Tjulkiwa Atira-Atira and her father Nyukana Baker (deceased), both very talented artists, have artworks held by the State Gallery of South Australia.