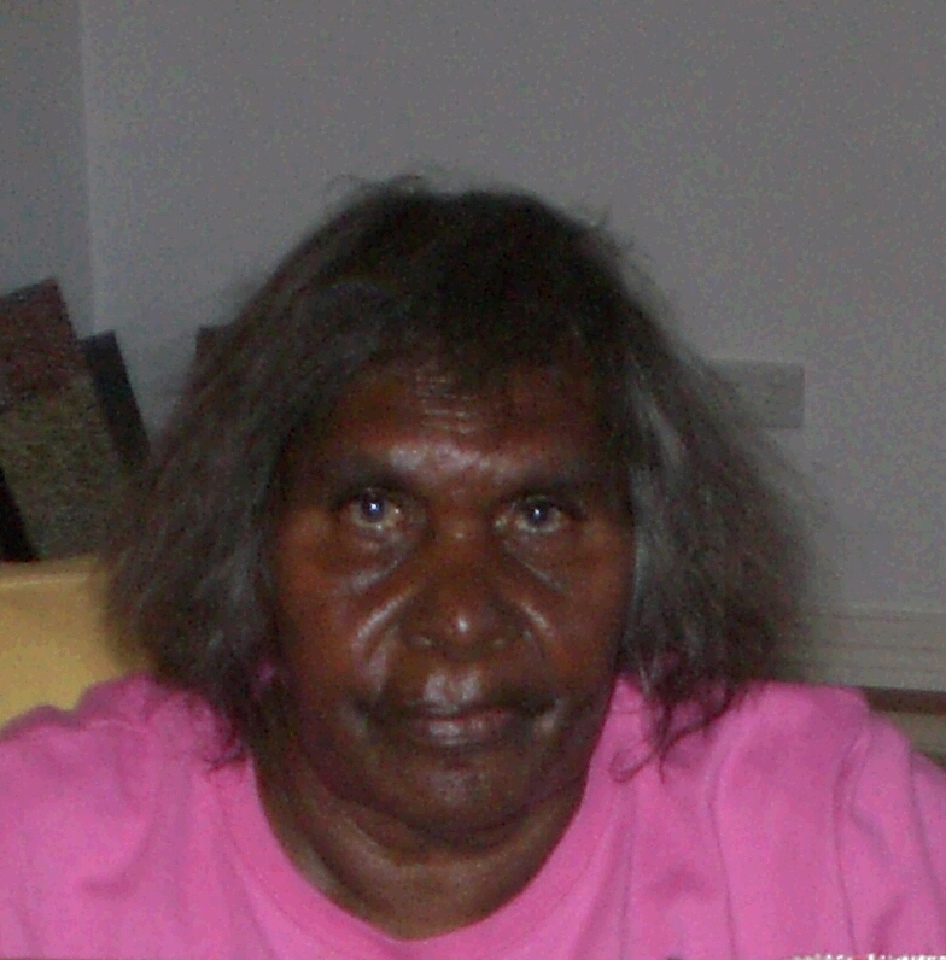 DOB: c. 1940
Born: Woodgreen Station, Utopia, NT
LANGUAGE GROUP: Anmatyerre
COMMUNITY: Utopia, NT

Evelyn Pultara was born at Woodgreen Station, a cattle property adjoining Utopia Station, around the time of the outbreak of World War II. She is the niece of renowned artist the late Emily Kngwarreye and the sister of Greeny Purvis Pultara, both of whom share with Evelyn the plant totem of the bush yam. Evelyn is now a senior custodian of the Dreaming of the bush yam. When she began painting in 1997 her work featured traditional bush tucker and awelye (women's ceremonial body paint) designs. She now exclusively paints the bush yam.

A reserved and quiet woman, Evelyn rarely speaks about her work or reveals any more than necessary about the context of her paintings. Her husband Clem, also an artist, is far more outgoing and readily performs the songs that accompany Evelyn's paintings. It is said that the rhythm and spirit of the yam corroborree is conveyed in Evelyn's work.