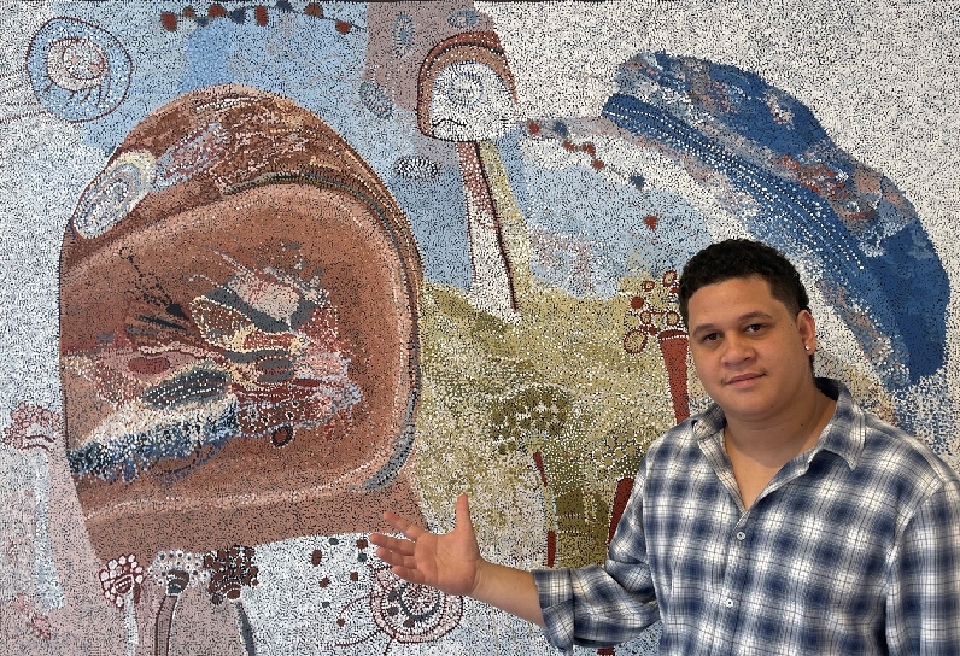 DOB: 2001
Born: Darwin, NT
COMMUNITY: Peppimenarti, NT
LANGUAGE: Batjamal

We are proud to represent Heath Minjin Wilson, who epitomizes the exciting next generation of contemporary Indigenous Australian artists. Heath comes from a grand line of leading Aboriginal artists. He is the grandson of the master weaver, renowned painter, respected elder and award winning artist Regina Pilawuk Wilson. His mother is the award-winning Helen McCarthy Tyalmuty. His aunts and great aunts include talented artists Kerry Madawyn McCarthy, Regina Bamagaya McCarthy and Rosemary Parrabatj Morgan.

Heath was born in Darwin in 2001 but his life since birth has revolved around his culture and his country. He is a keen hunter and fisherman and spends as much time on country as possible. This and his being surrounded by great artists in his formative years is evident in the artworks he has created since commencing to paint in 2020.

Heath paints the stories associated with his father's and grandmother's country at Peppimenarti and Helen's home country of Bulgul. Whilst he does paint under the tuition of his mother and aunties, Heath is increasingly forging his own unique form of expression. His artworks are showing increasing levels of depth and nuance and we expect that he will continue to develop in a positive direction.

His works are influenced by the seascape and the topography of his Country, as well as the Dreamings associated with it. We look forward to seeing Heath develop his strong emerging talent and collectors should consider him as 'one to watch'.

Copyright Kate Owen Gallery, April 2021. Updated April 2022.