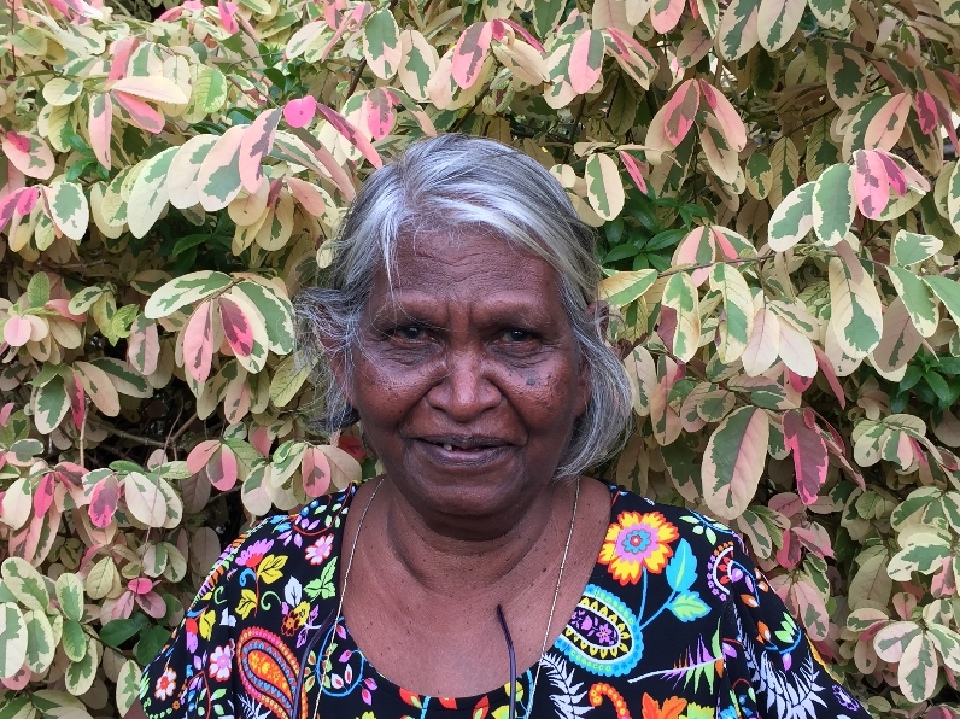 Born: Daly River, NT
LANGUAGE GROUP: Batjamal
COMMUNITY: Bulgul, NT

Imelda Wood is the eldest sister of Rosemary, Agatha, Marjorie and Nancy Morgan, and aunty to renowned artists Helen and Kerry McCarthy.

Imelda painted her first artwork in 2010. It was not until late 2018 that she set her mind to painting again after being encouraged by her sisters to join them in a family art workshop in Darwin. The lovely artwork "My Sister's Birth on a Full Moon" resulted. When asked about the meaning behind the artwork, Imelda explained:

"This is the story of the birth of my younger sister. It happened at a place we call Binbinya. I don't know what the English name is for it. The story is very important for me because it brings back memories of my sister who passed away. My sister Marjorie was sent off to look for a shell to cut the umbilical cord. We were worried that she would be upset, because my mother was in a lot of pain. While Marjorie was away, my sister was born. There were 8 of us kids and all of us, except for Rosemary, were born bush. It was tough for the women then. Really hard."

The first piece by Imelda Wood hangs in the parliamentary office of her husband, longstanding Northern Territory member of parliament, Gerry Wood.

Imelda's artworks are finely executed with intricate dot work. We look forward to seeing more shortly. She is an artistic talent with many more stories to share.