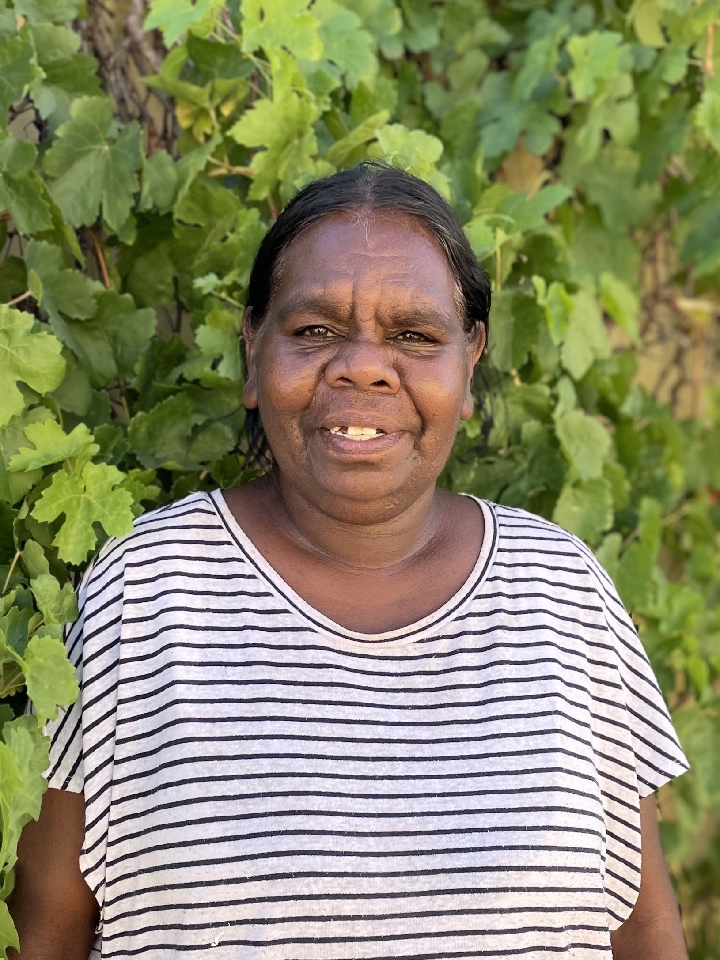 DOB: 1973
Born: Utopia, NT
LANGUAGE GROUP: Anmatyerre
COMMUNITY: Utopia, NT


Janet Golder Kngwarreye is a new emerging Artist from Utopia. Born in 1973, Janet is married to Ronnie Bird Petyarre, who is the son of the famous Artist Ada Bird Petyarre.

Janet's dreaming is "Awelye"- Women's ceremonial body paint designs. She also paints the bush medicine leaves.
Awards and Recognition
2020 one of Janet's work has been chosen to decorate the Coles-supermarket in Alice Springs
History
Selected Group Exhibitions

2021 Top 20 2021, Art Mob, Hobart
2020 Sounds of Summer, Japingka Gallery, Perth
2020 60 by 60 - Small Paintings, Japingka Gallery, Perth
2020 Central Focus, Art Mob, Hobart
2020 Cup of Joy - New Works from Rising Stars, Japingka Gallery, Perth
2019 Landscape Colours, Japingka Gallery, Perth
2018 Painting on Country - Utopia Artists, Japingka Gallery, Perth