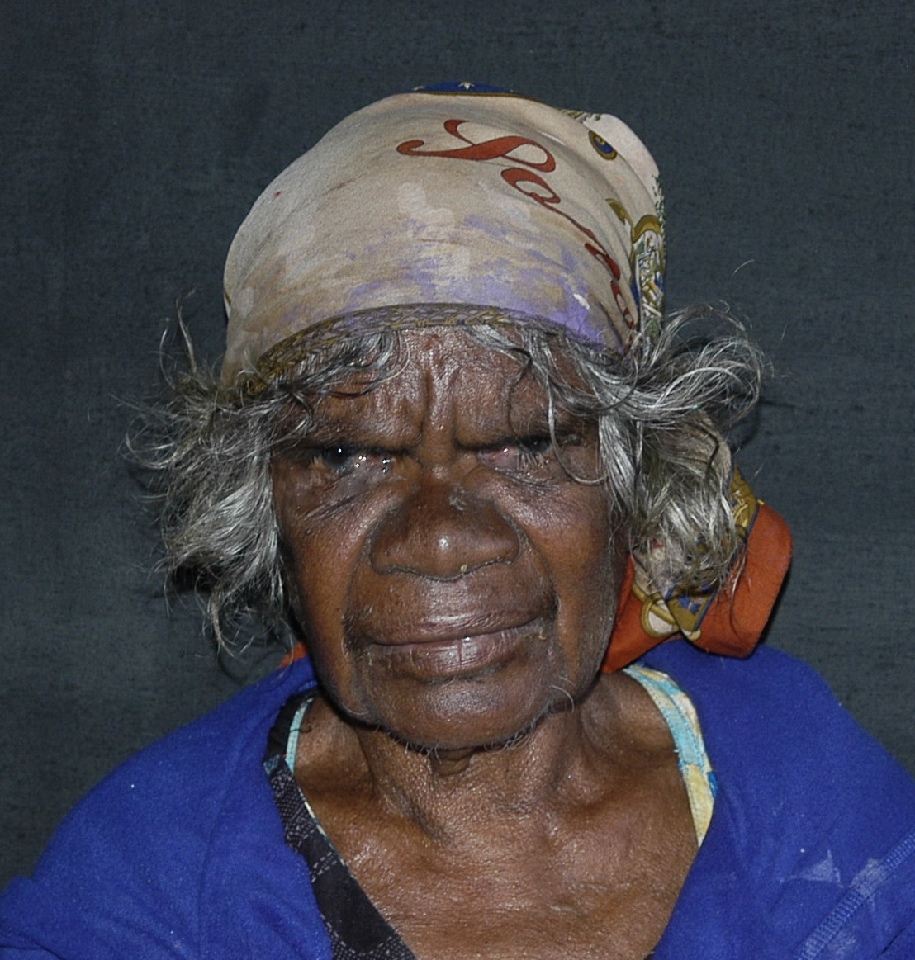 DOB: c. 1935 - 2016
Born: Yarungkanji, Mt. Doreen Station, Yuendumu, NT
LANGUAGE GROUP: Warlpiri
COMMUNITY: Yuendumu, NT

Judy Watson Napangardi was born around 1935 at Yarungkanji, Mt. Doreen Station, at the time when many Warlpiri and other Central and Western Desert Peoples were living a traditional nomadic life. With her family Judy made many trips on foot back to (and lived for long periods at) Mina Mina and Yingipurlangu, her ancestral country on the border of the Tanami and Gibson Deserts. These places are rich in bush tucker such as wanakiji (bush plums), yakajirri (bush tomatoes), and wardapi (sand goanna). Though a very tiny woman Judy had ten children to a husband she was a co-wife to, together with Maggie and another sister. It was in this harsh and challenging environment, with many mouths to feed that her family was brought up.

Judy was taught painting by her elder sister, Maggie Napangardi Watson. She painted alongside Maggie at Warlukurlangu artists for a number of years, developing her own unique style. Most of her works depict Mina Mina or Dreamings connected to it: Karnta (Women), Kanakurlangu (Digging Stick), Ngalyipi (Snake Vine), Yunkaranyi (Honey Ant), Jintiparnta (Native Truffle) and hair belt.

She was a woman of incredible energy and this is transmitted to her work through her dynamic use of colour and energetic "dragged dotting" style. Judy was at the forefront of a move towards more abstract rendering of Jukurrpa by Warlpiri artists, however her work retained strong kurruwarri, the details which tell of the sacredness of place and song in her culture.

Sadly Judy passed away in May 2016 and we lost a great artist and a great woman.