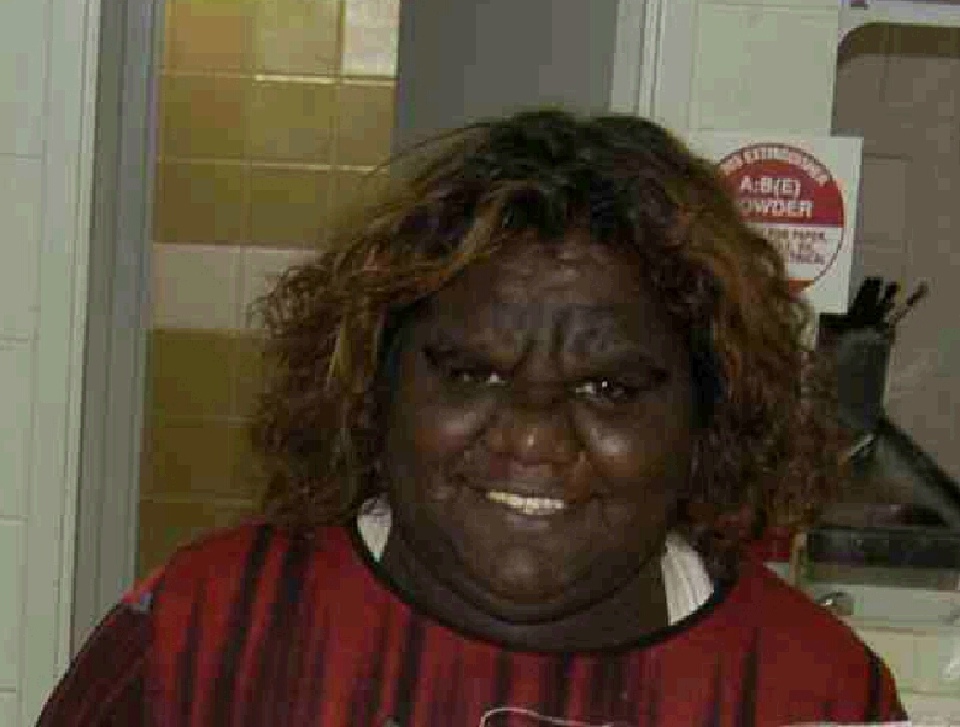 DOB: 1980
Born: Alice Springs, NT
LANGUAGE GROUP: Pitjantjatjara
COMMUNITy: Watarru, SA

Katrina Pollard Nampitjinpa was born in 1980 in Alice Springs. Katrina moved from to Fregon in the Pitlands as a child and then onto Watarru when that community was established in the mid 1980s. She went on to complete school in Adelaide. These varied influences give Katrina a multi-dimensional view of the world. She is both as a traditional aboriginal woman who is intensely proud of her culture and a modern woman educated in the ways of western society.

Katrina is the granddaughter of 2006 NATSIAA winner Ngoia Pollard Napaltjarri and is the most enthusiastic painter in Ngoia's extended family. Ngoia is an enthusiastic supporter of Katrina's career. Katrina is married to a relative of the feted Pitjantjatjara painter and tribal elder, Jimmy Baker. She retains strong ties with Jimmy's family. Thus she has come under the tutelage of two of aboriginal art's most revered painters.

Katrina started painting when the art centre at Nyirripi opened. Her paintings generally deal with Karnka Tjukurpa or Crow Dreaming, a dreaming passed to her by her father. Her work is precise and she takes great time over her selection and use of colours which both portray the landscape of her country and are aesthetically pleasing and interesting to the art consumer.

Katrina now lives in Papunya with her husband and child.