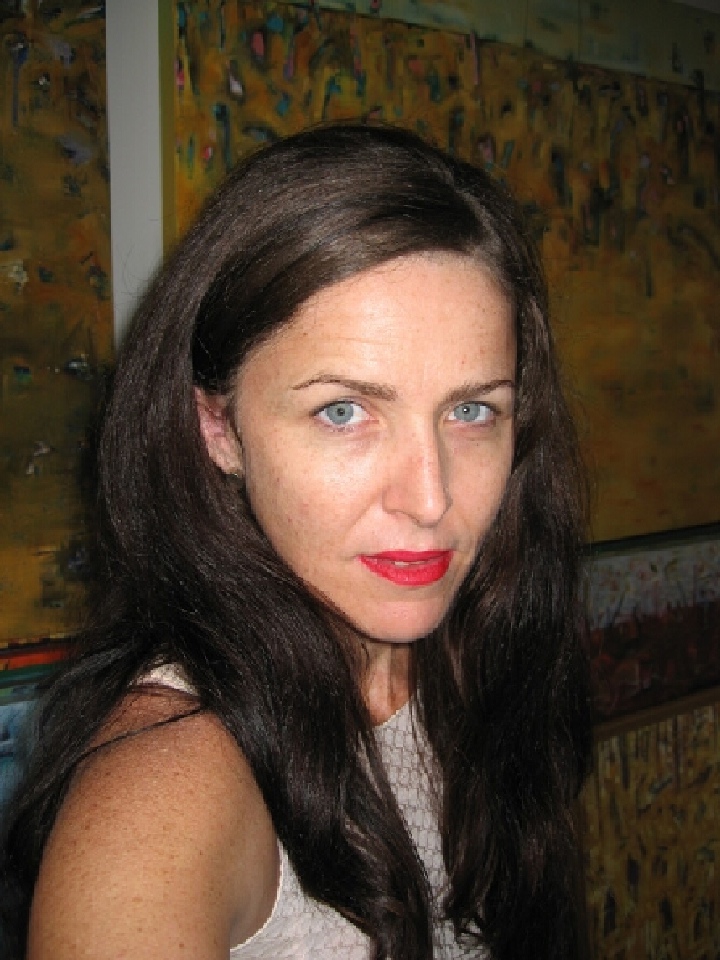 DOB: December 1973
Born: Killarney, NT

Kate Tapp's personal statement:
'My memories and experiences of growing up on an isolated cattle station named Killarney (over 600km south east of Darwin) in the Northern Territory underpins my painting. I recently returned to Killarney to visit my father's grave and was again inspired by the enormity of life, loss, death & rebirth that is mirrored in the Northern Territory landscape.

Through the process of my art making I allow myself the freedom to celebrate life, deal with issues, explore thoughts & resolve both the past and future - a past and future that is always connected to the land.

My current work is a landscape investigation of Killarney and Big River Station, along with the Katherine Region in the Northern Territory. My six brothers, three sisters and I once owned a number or stations in the Northern Territory. We lost Killarney and Old Roper Valley has since been reclaimed by Aboriginal people because of a Sacred Site connected to the Springs where an important Dreaming took place. It was later subdivided into Chattahoochie (now Numul Numul), Big River, Lonesome Dove and Flying Fox. Now only my brother Daniel continues to own and run Big River Station.

My paintings depict trees like Kapok, Salmon Gum, Bauhinia, Blue Box and Guttapercha that sit like jewels on the landscape. The grass sometimes iridescent green and at other times pale and dry with flashes of red and burnt soils. The works contradict popular notions and painting conventions of depicting the Northern Territory that are stereotypically baron and arid landscapes. Instead the white River Red Gum, black Guttapercha and Tea Tree are set among brilliant reds, umbers and greens, sometimes sunlit and at other times bleached by the rain. They dance like jewels among the Mountains and anthills set against a brilliant sky.'


Kate grew up on an isolated cattle station called Killarney, over 600km south east of Darwin in the Northern Territory. She currently lives and works in the Inner West of Sydney, teaching Visual Arts, Visual Design, TV Production and Photography in secondary education.