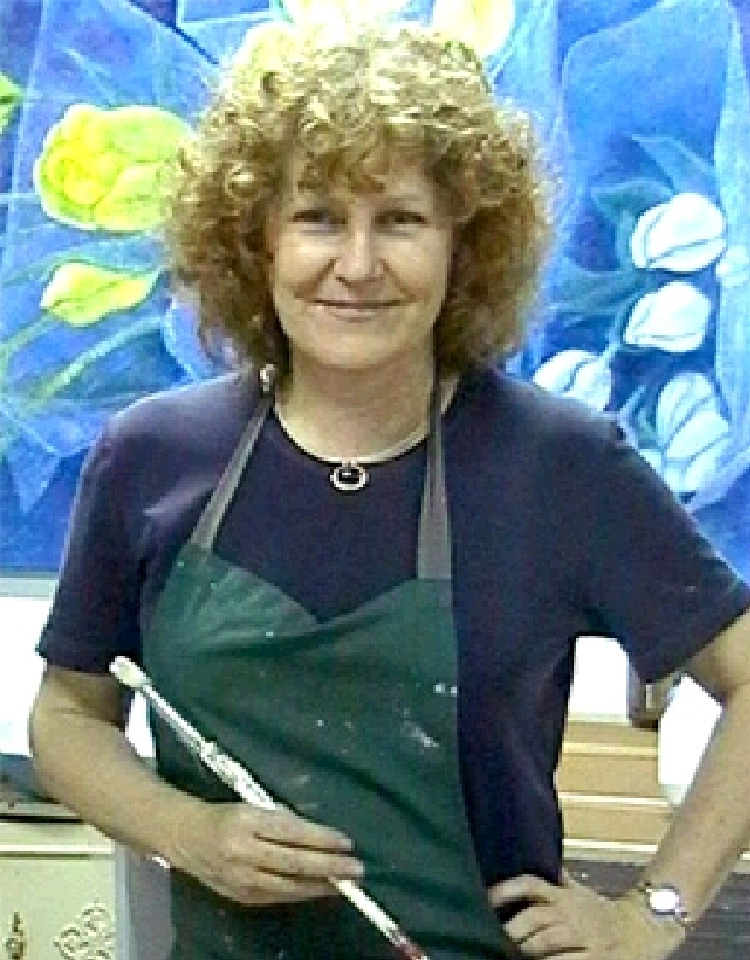 Kate Owen was born in Cornwall but came to Australia when only two years old to be brought up on beautiful Kangaroo Island. Attending art school and University in Adelaide, but being rather immature, she disliked what she saw as the prevailing 'pretensions and politics' in the art scene and at the end of her course, in a childish sulk, she turned her back on painting for 30 years! Instead she travelled, moved to Tasmania in 1976, had a 'full on' career leading to her own business as a management and workplace reform consultant, had two each of husbands and children, but never got rid of the itch to paint. In the year 2000, with all responsibilities gone, she sold her house in order to move to Sydney and take up painting full time - and for the first time, seriously.

Losing her first studio to developers in February 2007, Kate moved to a new Studio with a small downstairs Gallery in Rozelle, Sydney and all went well.

One fateful day an art dealer came in to show Kate some Indigenous artworks and suggest she hang some alongside her own works in the gallery, the colours of these works resonated with the desert colours of Kate's own works and so although Aboriginal Art was not on her radar at that time, she happily agreed.

This began a great journey for Kate. Over the next six years, and with a strong passion for Indigenous Art and the Aboriginal people, she grew the gallery to encompass three floors and over 1800 pieces of original Australian Indigenous art. Kate's studio was edged out and moved to an old Tramshed nearby - a space to continue her own painting.

Unfortunately, the gallery continued to be a full time job for Kate, and although it was a source of great satisfaction, no time was left for painting. In July 2013 Kate sold her gallery to Geoff Henderson, one of her long term suppliers, and cast off to take up a lifestyle of travel and painting.

Kate Owen Gallery remains an agent for Kate's artworks, and in the near future, after a bit of a holiday, Kate will be developing an online website for her artworks.