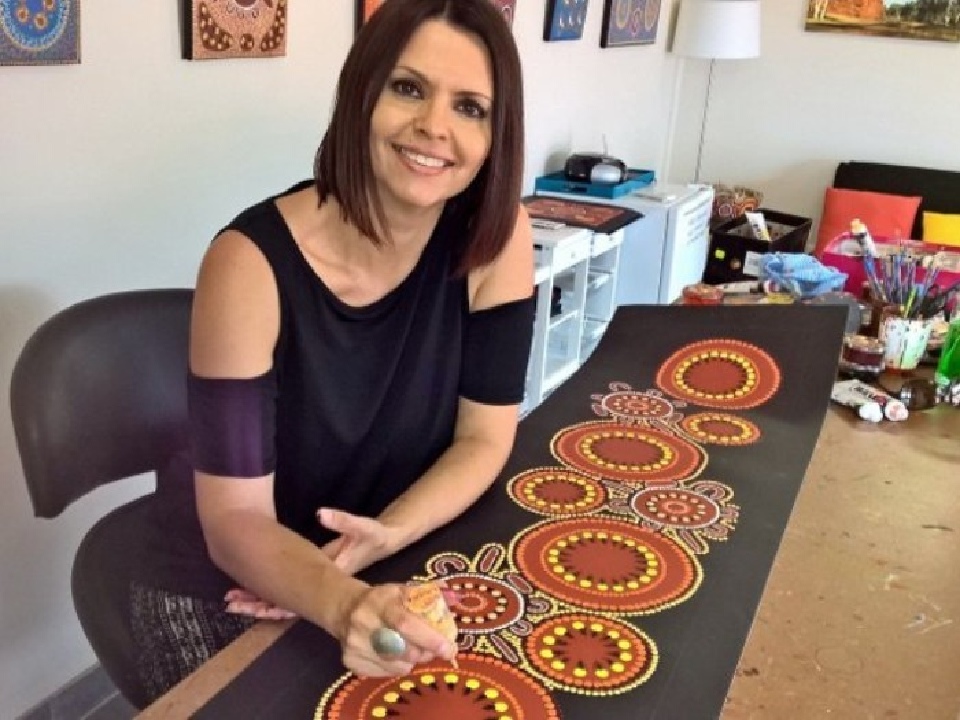 DOB: 1970
Born: Alice Springs, NT
LANGUAGE: Pitjantjatjara
COMMUNITY: Alice Springs, NT

Kathleen Buzzacott was born 1970 in Alice Springs in Central Australia and is of Pitjantjatjara, Scottish and English heritage. She moved to Queensland for some time with her brother and sister to live with her father. However at aged 10, she returned to live with her mother at Hermannsburg in Central Australia. These formative years hunting and digging for honey ants are often reflected in her art.

Kathleen's art reflects her early childhood experiences and her life in general, telling Aboriginal stories on canvas and featuring native bush creatures. Her husband Keith and their two sons still hunt emu and kangaroo, and they often go camping around her husband's traditional home of the Arrernte People, west of Alice Springs.

Kathleen is also gaining recognition of her jewellery design. She started using natural seeds and more traditional forms of design, and has exhibited her work already in Sydney in 2014.