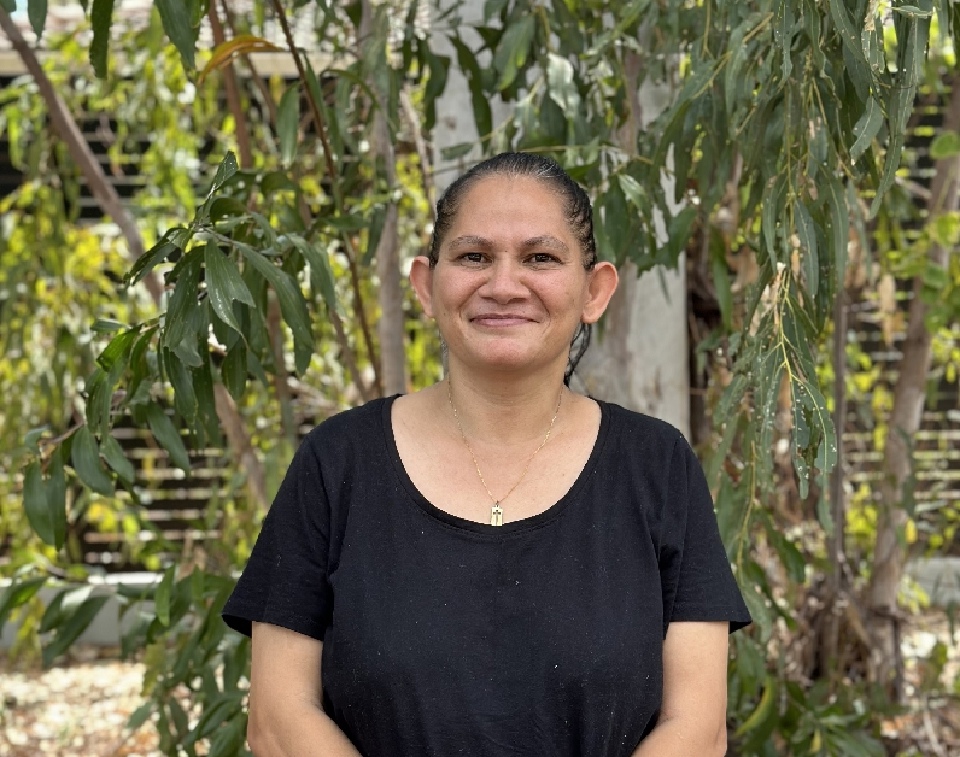 DOB: 1975
Born: Daly River, NT
LANGUAGE GROUP: Batjamal
COMMUNITY: Bulgul, NT

Kerry or Madawyn, as her indigenous family knows her, McCarthy, was born at Daly River in August 1975. The daughter of an Irish father and indigenous mother and sister of Helen Tyalmuty McCarthy, Kerry was brought up in the Daly River community learning both the ways of non-indigenous society and respect and understanding for the indigenous traditions of the bush.

After moving to Darwin in 1985 and completing her schooling, Kerry moved back to the Daly where she worked in various jobs. In 1994, at the suggestion of one of her indigenous mothers, Kerry started to paint. Originally Kerry pursued the traditional style of the area, which focuses on depictions of animals and plants. However, following completion of a tertiary course in Art and Craft from Bachelor Institute of Advanced Education, Kerry's style changed to subjects associated with indigenous tradition. This change was also influenced her grandfather and her spending two years bush at her mother's home country at Bulgul.

Kerry is a gifted colourist, precise in her work and continually exploring new means of expression of her stories of life and tradition in the Top End.

Kerry Madawyn McCarthy spends her time with her three children between homes in Bulgul and Darwin.