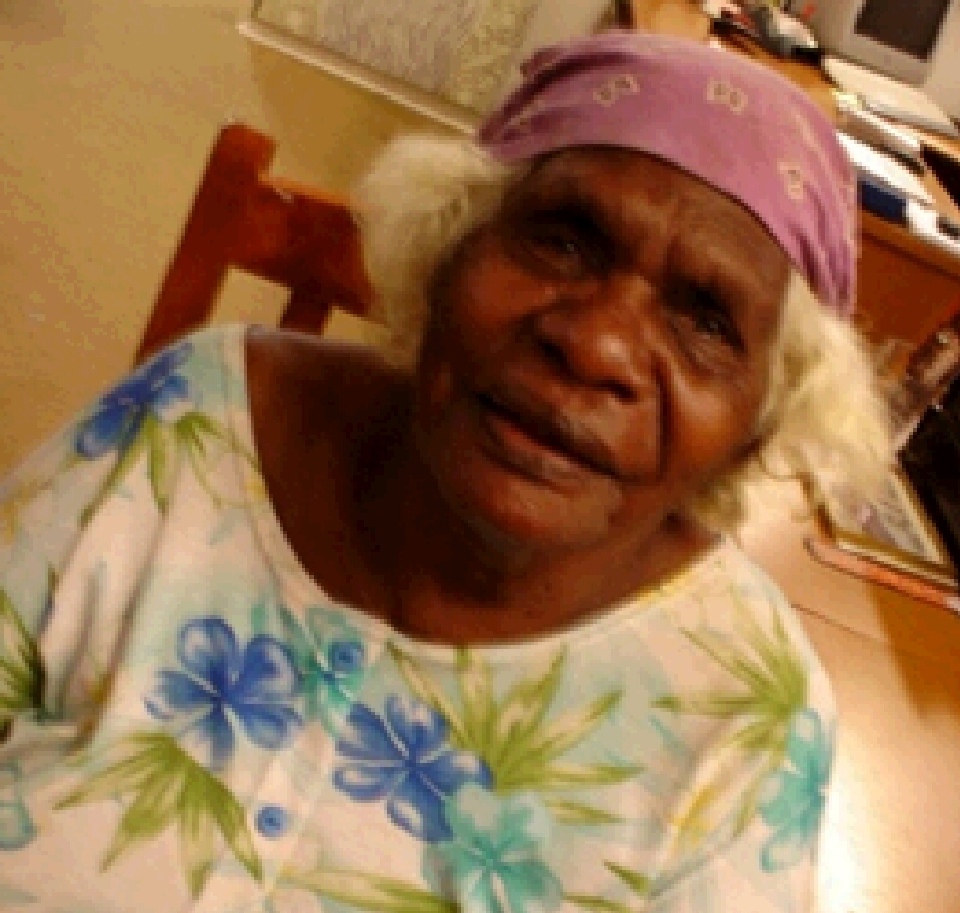 DOB: c.1921
Born: Prince Regent River, WA
LANGUAGE GROUP: Tjarintji/Woonambal
COMMUNITY: Kalumburu, WA


Lily Karadada was born circa 1937 in the bush at Ann River. She fondly refer to her place of birth as 'My Country'. Her father passed away when she was very young. Lily returned to paint in Kulumbaru, where her story, the Wandjna, was told to her by her mother.

The central theme in lily's paintings is the important Wandjinas. They hide in the caves of the Kimberley region. If people go to a cave where there are Wandjinas, they must be careful not to disturb them. They must call out properly in the right language or the Wandjina might call up a 'Big Cyclone' to blow them away.

Wandjins- the Rain Maker, is a spirit who created the bush food. Ulumarra (long neck turtle), Gulnu (roots), Ungurr (rainbow snake), Kanmargu (bush yam), Namarku (mangies), Manula (eggs) and Kareyak (goanna), are all bush tuckers Lily paints and associates with the Wandjina. Lily also depicts the traditional clothing made from Yaruna (kangaroo hair) and Unurru (hair for making belts). Lily tells the story of how she used to carry her babies and rock them to sleep in a Namerka (cradles made by the women).

Lily's Wandjina paintings have international acclaim. Her works have been exhibited in many prominent collections.