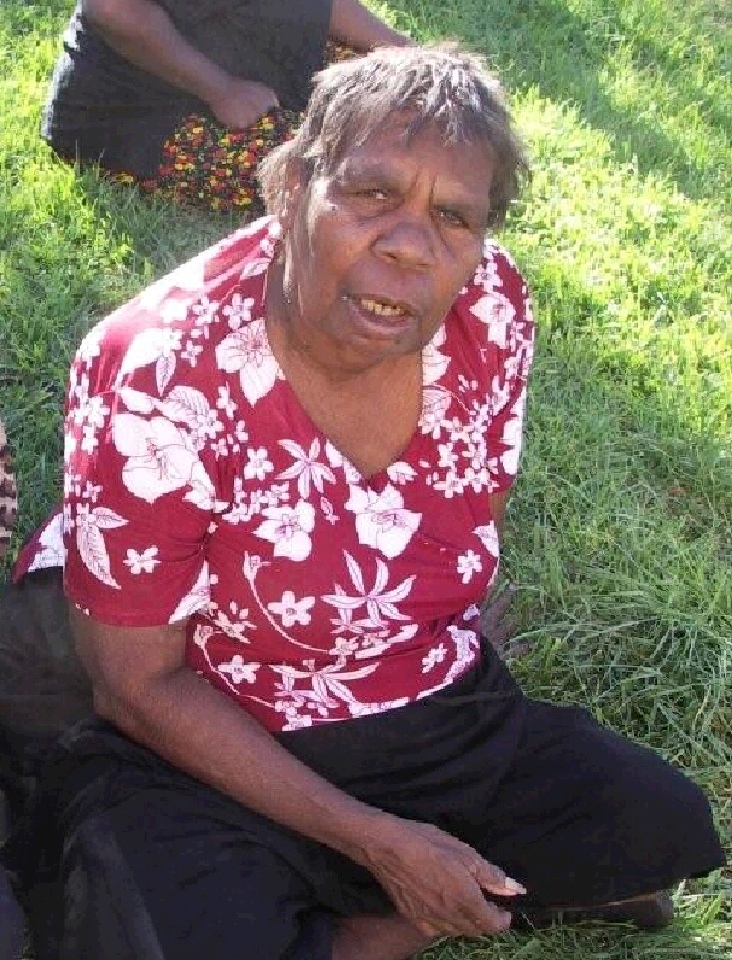 DOB: c. 1948
Born: Haasts Bluff, NT
LANGUAGE GROUP: Luritja
COMMUNITY: Mt Liebig, NT

Lily Kelly Napangardi was born at Haasts Bluff in the Northern Territory around 1948. Her language is Luritja.

She moved to the newly established settlement of Papunya in the 1960s. During her time in Papunya, Lily engaged in painting activities, notably assisting with works by her husband Norman Kelly.

Lily returned to Mt Liebig with her husband in the early 1980s.

Lily is one of the senior Law Women of the community, imparting traditional knowledge to the next generation by teaching the younger women traditional dancing and singing.

Lily began painting in the early 1980s, winning the Northern Territory Art Award for Excellence in Aboriginal Painting in 1986. Lily's hypnotic 'Sand Hills' paintings are made up of fine dots and dashes, their muted tones building up a mysterious, hidden topography of her land.

These paintings portray the depiction of the "Tali" - sand hills located near her homelands. The microscopic dots show the impact of the rain and the wind as it moves across the countryside. This story was passed to her by her father and the sand hills (Tali) are a site of significance for the artist and her family

Lily is a highly collectable artist with a strong following: she is represented in major national and international collections.