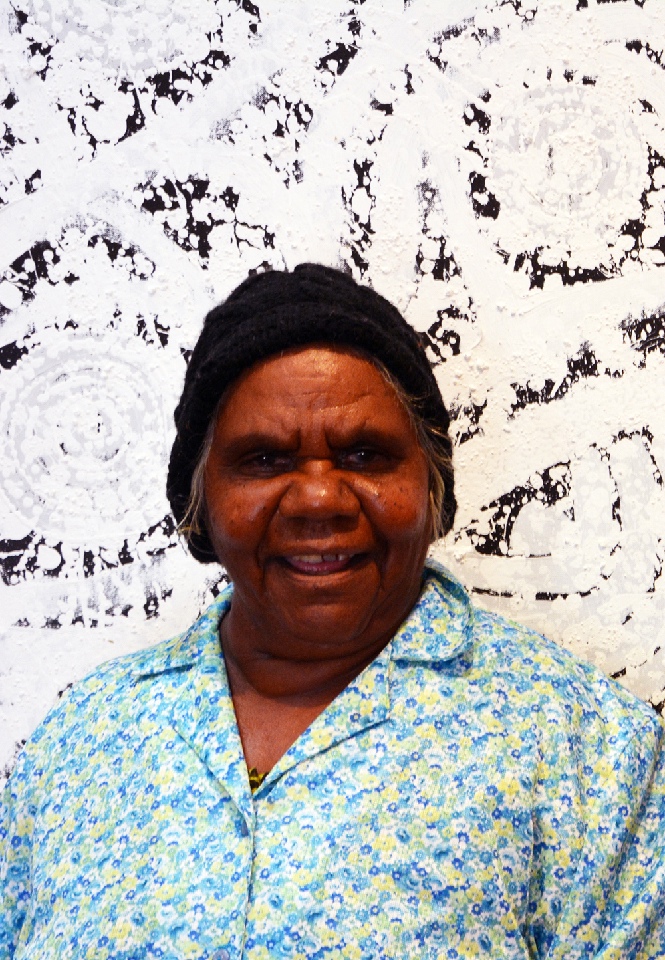 DOB: circa 1940s
LANGUAGE GROUP: Anmatyerre & Alyawarre
COMMUNITY: Utopia, NT

Lizzie Pwerle was there when the women from Utopia first caught the attention of the international art world with the Batik project of the late 1970s and the move to painting in the 1980s. Since then she has featured in a number of important group exhibitions, but it is only in the last decade that her singular style has really caught the eye of national & international collectors.

Lizzie's source of inspiration has remained constant throughout her artistic career; her beloved Atnwengerrp country, located 250kms North East of Alice Springs in the Utopia region. Lizzie has a profound knowledge and respect for her country, and this is reflected in her paintings. Many of her works recreate an aerial perspective of Atnwengerrp, with extraordinarily fine rows of dots marking out features in the landscape, as well as underlying cultural meaning which is celebrated in their Awelye ceremonies. Lizzie also depicts Women's Ceremony and Bush Orange Dreaming.

Lizzie's art ensures the continuation of an ancient and rich cultural heritage, and she takes great delight in seeing the next generation of artists from her family grow.