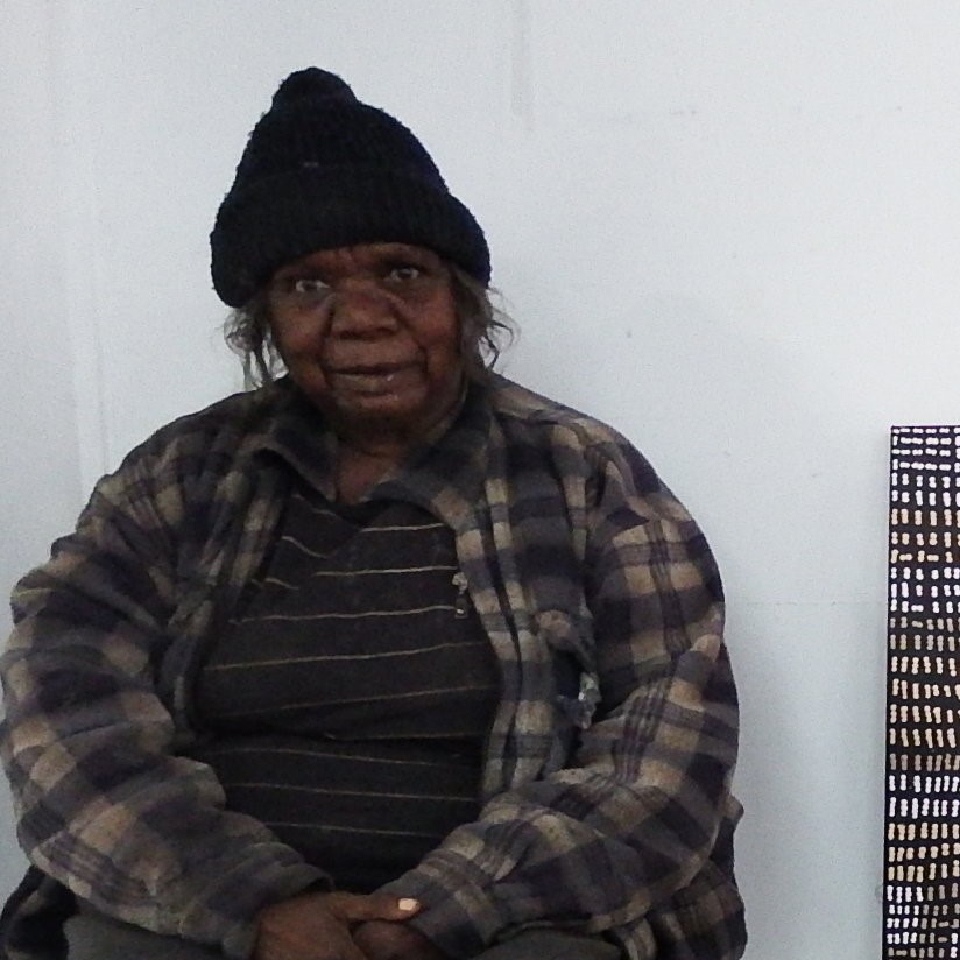 DOB: 1961
Born: Papunya, NT
LANGUAGE GROUP: Pintupi
COMMUNITY: Kiwirrkurra, WA


Lorna Ward Napanangka was born at Papunya in 1961. Lorna's father is Timmy Payungka Tjapangati, one of the first generation Papunya Tula artists. Lorna herself started painting in 1996.

It was in 1999 that Lorna's standing started to rise. That followed her participation in the collaborative artwork "Kiwirrkurra Women's Painting" for the Western Desert Dialysis Appeal. Lorna's style is extremely varied.
It is rare for any one composition to resemble another. She effortlessly moves from style to style, medium to medium and colour to colour.

This versatility and collectability has been recognised by collectors worldwide. Lorna has exhibited in Australia and overseas and was a finalist in the 2002 NATSIAA.

Lorna Ward Napanangka and her husband Billy Ward generally live in the community of Kintore WA but having family in Kiwirrkura WA and also can be found living in this area.