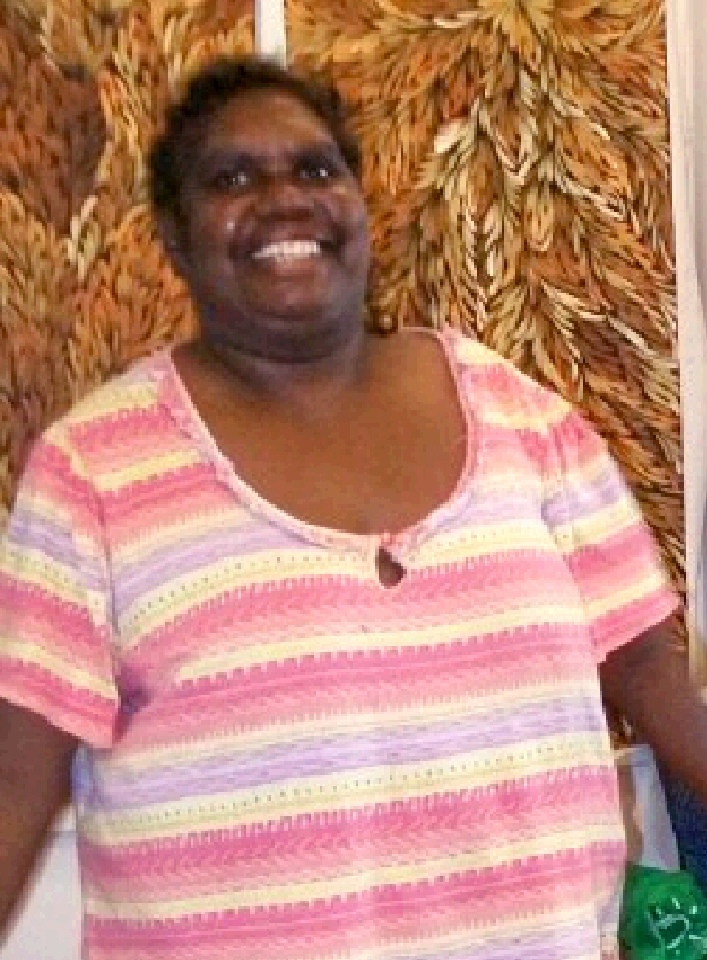 DOB: c. 1976
LANGUAGE GROUP: Anmatyerre
COMMUNITY: Darwin, NT

Louise Numina is one of six sisters and three brothers. She went to primary school at Stirling Station, a cattle station near Tennant Creek. Later she went to Yirara College in Alice Springs.

When she returned to Stirling Station she worked with the Community Development Program. She started painting in 1981 after being taught by her aunties Gloria and Kathleen Petyarre, both well known and highly sought after artists.

Louise moved to Darwin in 1995. She studied at Nungalinya College and has a Diploma of Fine Arts from the Northern Territory University. Louise's work has been exhibited in Darwin and Sydney. She is bought and sold around the world by art lovers, institutions, collectors and art dealers.

Louise's paintings predominantly depict Kurrajong Bush Medicine Leaves. The women collect the Kurrajong Bush Medicine leaves from around the central desert area. The leaves are then boiled in a large tin bucket. The Kurrajong leaves are good for treating the flu, headache, backache, upset stomach and chest pains - where the leaves are repeatedly firmly pressed against the persons back or chest. For cuts and bruises the leaves are boiled longer until the oils float in them, it is mixed with an animal fat then applied to the wounds.