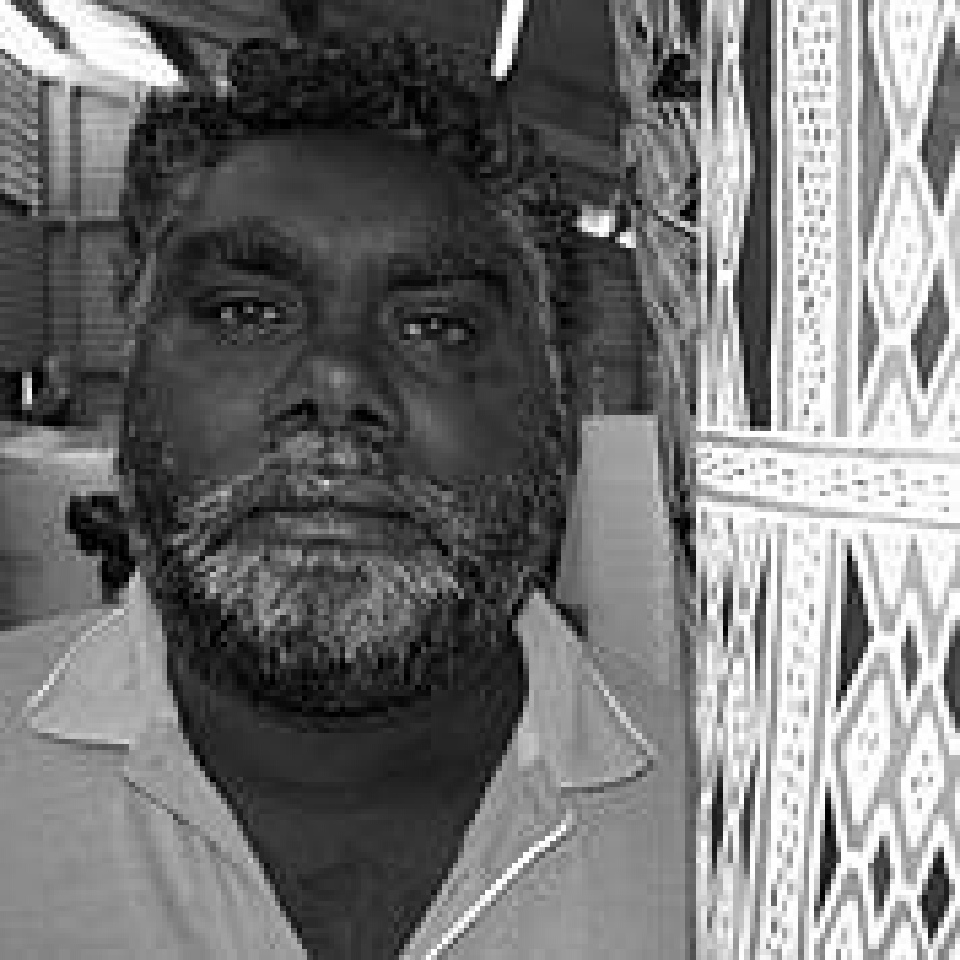 DOB: 1962
LANGUAGE GROUP: Yolngu
COMMUNITY: Birany Birany, NT


Mangalay Yunupingu's moiety is Yirritja. He is from the Gumatj clan, Rrakpala group and his homeland is Birany Birany. It is roughly 610km east of Darwin, NT.

Mangalay is the senior Gumtaj man at Biryany Birany and has an important leadership role in the ceremonial life of his community. His art production has increased since the early 2000s, and his larrakitj memorial poles featured in the 2003 Garma Festival Larrakitj Installation.

His larrakitj usually depict Gurtha, the ancestral fire that swept eastern Arnhem Land, from Birany Birany to Melville Bay.

In Yolngu traditional painting, bir'yun is the effect of intricate crosshatched patterns creating a sensation of shimmering brilliance. In Mangalay's art, the diamond designs seem to move, as if they can leap like flames from the surface of the larrakitj- a fine example of the achievement of bir'yun.

History
Selected Group Exhibitions

2021 Of the Land, Kate Owen Gallery, Sydney
2019 Aboriginal Bark Painting from Yirrkala, North East Arnhem Land, Purple Noon Gallery, Freemans Reach
2009 Larrakitj from Yirrkala, Indigenart, Mossenson Gallery, Perth
2004 Circle. Line. Column , Annandale Galleries, Sydney
2003 Garma Larrakitj Installation - Gulkula, Garma Festival, NT
2002 Gumatj Larrakitj, Framed Gallery, Darwin