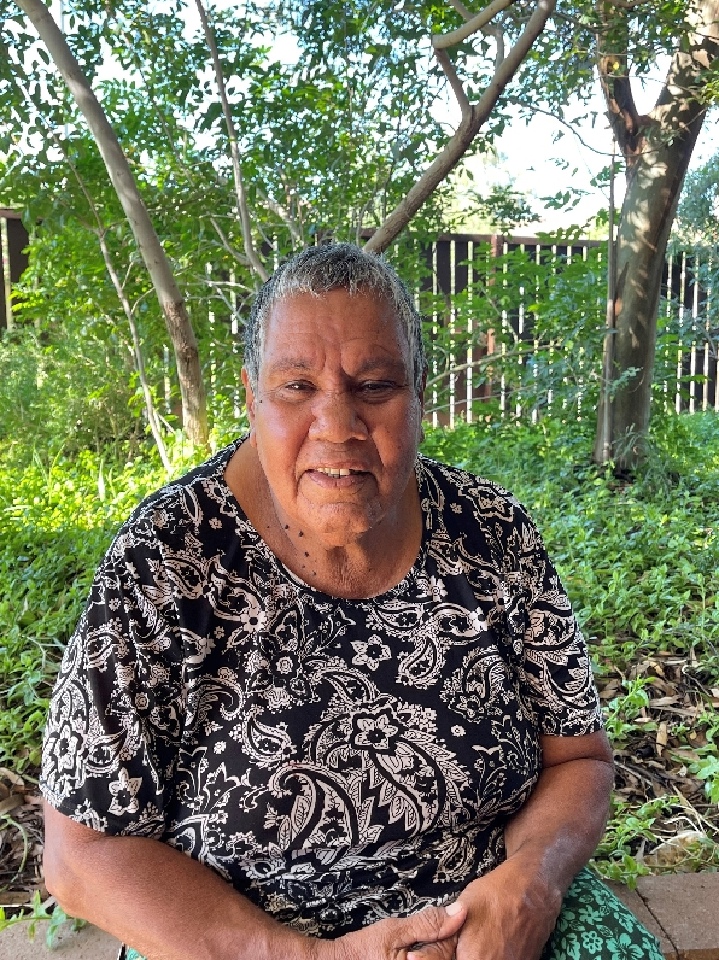 DOB: 1956
Born: Amaroo Station, NT
LANGUAGE GROUP: Anmatyerre
COMMUNITY: Utopia, NT

Margaret Loy Pula hails from an distinguished artistic family. She is the daughter of well known artist Kathleen Petyarre and the mother of Abie Loy Kemarre, already a highly sought after artist, from the Utopia region. Both Abie and Margaret were taught to paint by Kathleen. Margaret's aunties are the Petyarre sisters - Ada, Nancy, Myrtle and Gloria all of whom are established artists and whose works hang in collections both in Australia and overseas.

Margaret was born bush on Amaroo Station in Central Australia and grew up in the small outstations at Utopia, approx 230kms north of Alice Springs. Surrounded by great artists in her near and extended family, she has been exposed to art for most her life. Much of her extended family took part in the Utopia Women's Batik Group in the late 1980s, an initiative which kicked off the Aboriginal art movement in this part of Central Australia.

Margaret paints her father's Dreaming. The stories she depicts are varied and include those of her country, bush food and ceremonial designs. However, Anatye or Bush Potato Dreaming is her primary subject matter. Anatye is a vital food source and holds deep spiritual significance to the Anmatyerre people.

Margaret uses a limited palette of colours and precisely applies series of fine, microscopic dots. Her artworks usually take the form of an abstract, aerial perspective of her Country where the bush potato grows.

Margaret has won a number of prestigious art awards as well as being a Finalist in many others. In 2017, she was awarded the prestigious Arthur Guy Memorial Prize. In 2012, she became the first Indigenous artist to win the Waterhouse Natural History Art Prize in South Australia while in 2011, she won the Sunshine Coast Art Prize as well as the Paddington Art Prize.

Margaret Loy Pula has also won the 2013 Muswellbrook Art Prize, the 2014 Redland Art Prize and the 2014 Grace Cossington Smith Art Prize. She has been a finalist in the Wynne Prize, Sulman Prize, Blake Prize, Gold Coast Art Prize, Fleurieu Art Prize, and the Calleen Art Prize.

Margaret spends most of her time between her home in Alice Springs and in her homelands near Utopia, approx 230kms north of Alice Springs in Central Australia.