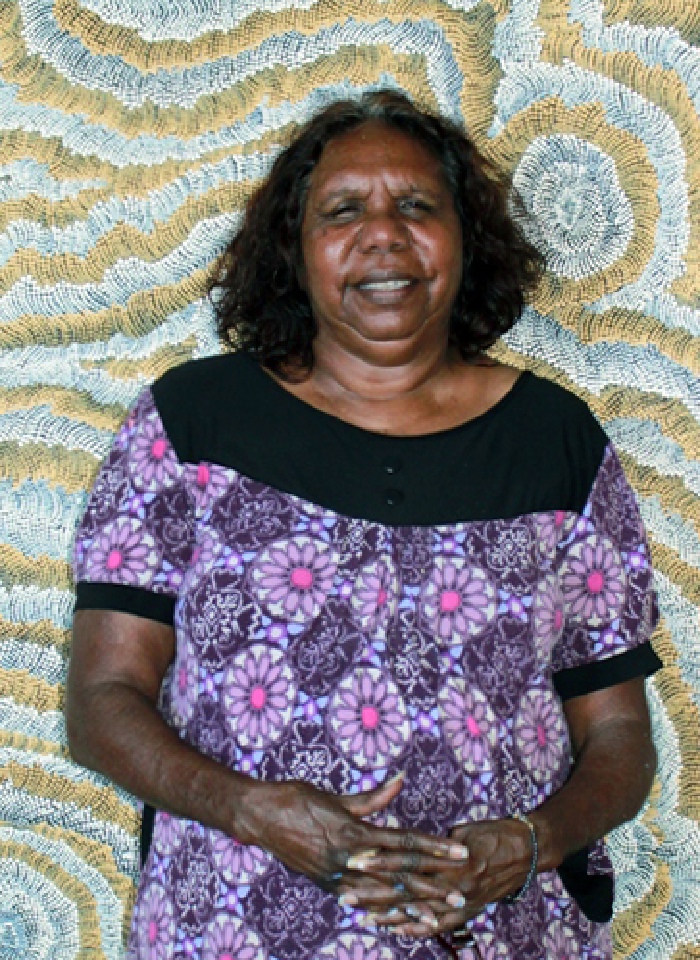 DOB: c.1952
Born: Mt Allan Station, NT
LANGUAGE GROUP: Warlpiri
COMMUNITY: Alice Springs, NT

Maureen Hudson was born around 1952 in the bush at Mt Allan cattle station near Yuendumu. She went to school at Yuendumu settlement in the 1960ies, and later returned to Mt Allan to work as a teacher's assistant for three years. Her paintings or Dreaming originate from Warlukalongu, her father's and grandfather's country, and involve Emu and Fire from her father's side and Women's Ceremony from her mother's side. Maureen's first love is painting which she refers to as 'culture art'.

She has since moved to Alice Springs where she paints regularly for local and interstate galleries.

Maureen paints in a strong and innovative style, and is equally at ease working with other artists on collaborative pieces. Her joint piece 'Seven Sisters Dreaming' with Alice Springs artist Maggie Urban was exhibited and toured with the 'Commitments' exhibition in 1993 through the Institute of Modern Art, Brisbane.