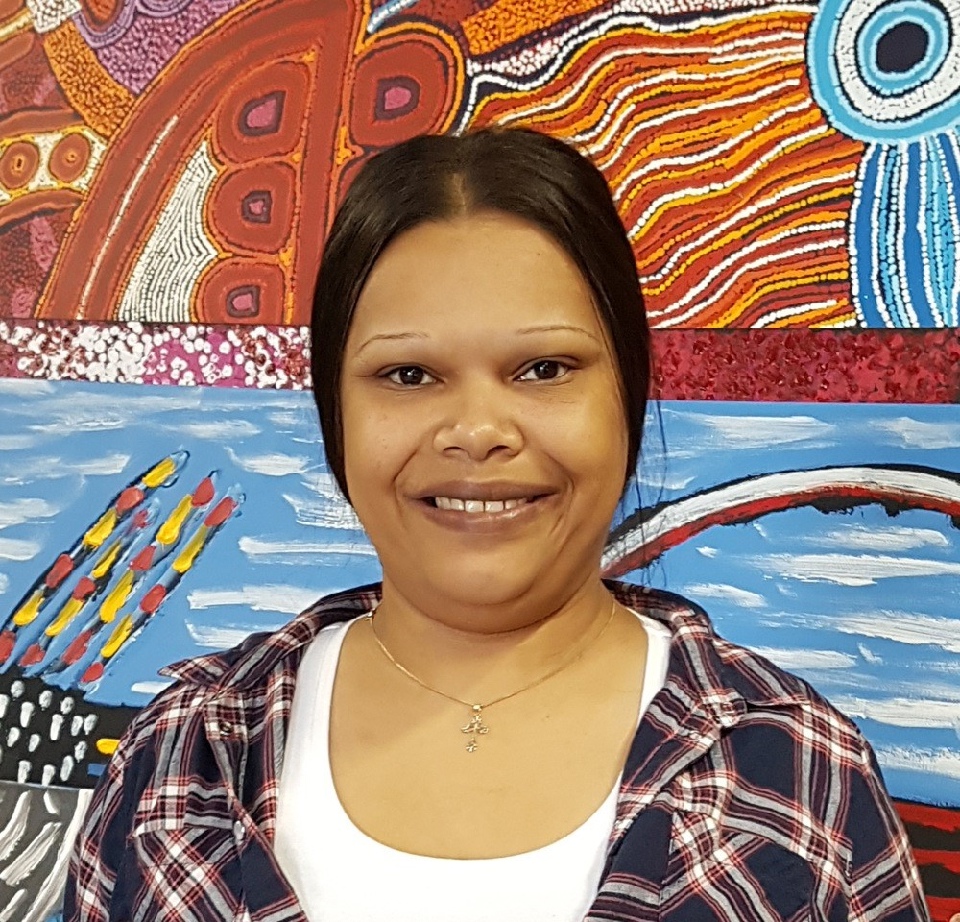 DOB: 1990
Born: Sydney, NSW
LANGUAGE GROUP: Anmatyerre
COMMUNITY: Alice Springs, NT

Nyrulla Possum Burns comes from a distinguished creative family. She is the daughter of Gabriella Possum Nungurrayi and Selwyn Burns.

Selwyn is widely regarded as one of the best guitarists in Australia and has played on stage with Carlos Santana and been a member of notable Indigenous bands such as Coloured Stone, Mixed Relations, Blackfire and No Fixed Address.

Gabriella is considered one of Australia's most collectible Indigenous artists, and was one of only six artists selected to have their art projected on to the sails of the Sydney Opera House for Vivid 2016.

Nyrulla learnt to paint by observing and assisting her mother Gabriella, a process that highlights the importance of art in keeping culture alive as stories are passed from one generation to the next. Nyrulla has a growing commitment to learn more from her mother and through the art of her late grandfather, the world renowned artist Clifford Possum Tjapaltjarri.

Nyrulla currently lives with her partner Kenny Presley in Melbourne.