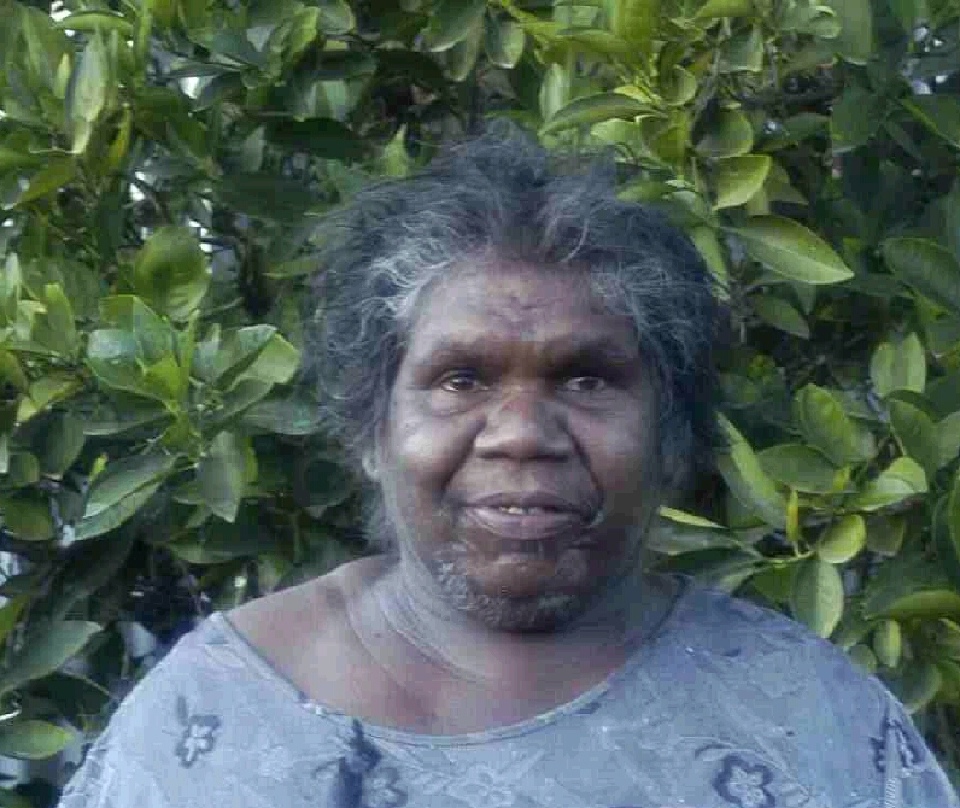 DOB: c.1956
Born: Karrku, WA
LANGUAGE GROUP: Ngaatjatjarra
COMMUNITY: Warakurna, WA


Nyungawarra Ward Napurrula is a Ngaatjatjarra woman who was born bush near Karrku, east of Karrkurritinytja, around 1956.

Nyungawarra spent her early years moving around the country with her family. When she was a young girl, the family group, which included Nanyuma Napangati, was met by Jeremy Long and Nosepeg Tjupurrula to the west of Kiwirrkurra. The family group then moved to Papunya where Nyungawarra went to school.

It was at Papunya where Nyungawarra met her husband, George Ward Tjungurrayi. After their first child, Gracie Ward Napurrula, was born, the family moved back over the Western Australian border and moved through the Docker River, Warburton and Warakurna areas for some years before settling back in Kintore in 1981.

Nyungawarra started to paint in 2002. Her style is classical western desert art with intricate lines and fine dotting depicting the site of Karrku.

Nyungawarra and George now live with Gracie and their extended family in Warakurna, though they spend considerable amounts of time in Alice Springs and Jigalong with family.

Collections
Luciano Benetton Collection, Venice
Awards and Recognition
2021 Desert Mob, Araluen Arts Centre, Alice Springs - Contributor to DESERT MOB 30 design of Logo
History
Selected Group Exhibitions

2022 Warakurna Artists - Mungarrtji Yunguntjarra (Yesterday/Tomorrow), Yaama Ganu Gallery, Moree NSW
2022 Happy New Year, Yaama Ganu Gallery, Moree
2021 Desert Mob 30, Araluen Arts Centre, Alice Springs
2021 50 Years of Papunya Tula Artists, Kate Owen Gallery, Sydney
2019 Defining Tradition: the first wave & its disciples, Kate Owen Gallery, Sydney