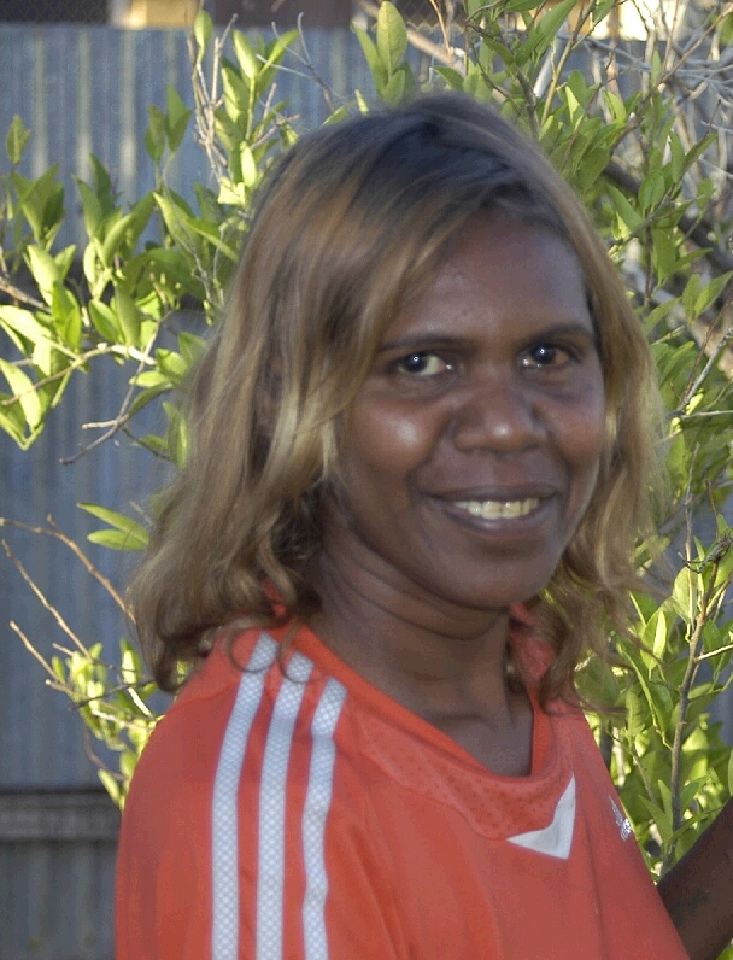 DOB: 20 Jan 1981
Born: Alice Springs, NT
LANGUAGE GROUP: Pitjantjatjara
COMMUNITY: Kanpi, SA

Patricia Baker Tunkin was born in Alice Springs in 1981. She is the granddaughter of the celebrated artist Jimmy Baker, daughter of gifted artist, Kay Baker Tunkin and sister of artist Teresa Baker.

Patricia grew up in her grandfather's country at Kanpi and lived with her grandparents for much of the time, later moving to Fregon where she lived with her parents. It was there that she was first exposed to art via her mother, Kay, who worked for many years at Kaltjiti Art Centre in the town.

Patricia started painting around 2005 at Tjungu Palya Art Centre where she was taught by her grandfather, Jimmy Baker.

Patricia paints stories associated with her grandfather's dreamings, in particular Kalaya Tjukurpa (Emu Dreaming) and the important women's creation figure of Marlilu. Patricia is married with a child and lives in Kanpi in the Pitjantjatjara lands.