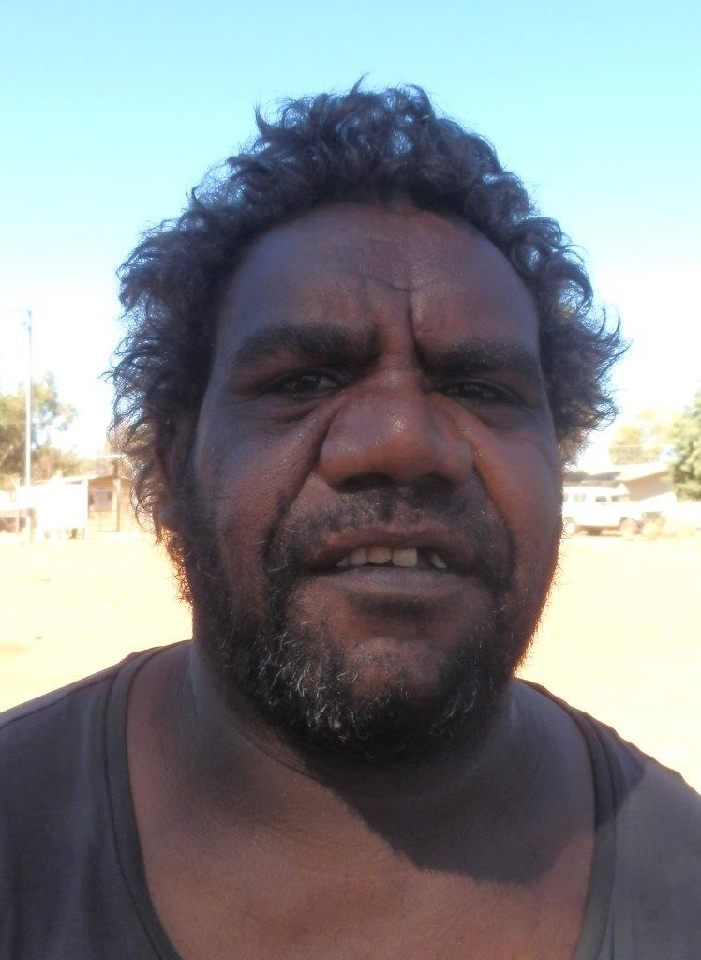 DOB: 18-09-1975
LANGUAGE: Warlpiri
SKIN NAME: Japangardi
COUNTRY: Nyirripi, Northern Territory


Patrick Japangardi Williams is an emerging artist from Yuendumu, a remote Indigenous Australian community 290kms North West of Alice Springs.

Patrick is becoming well-known for his incredibly fine dot work and detailing when depicting the Wakulyarri Jukurrpa (Black-footed Rock Wallaby Dreaming). It is a long story which travels from Yarungkanyi (west of Yuendumu) to Kunajarrayi. Men of the Jungarrayi/Japaljarri skin name and women of the Napaljarri/Nungarrayi skin name are the 'kirda' (custodians) for the Wakulyarri Jukurrpa.