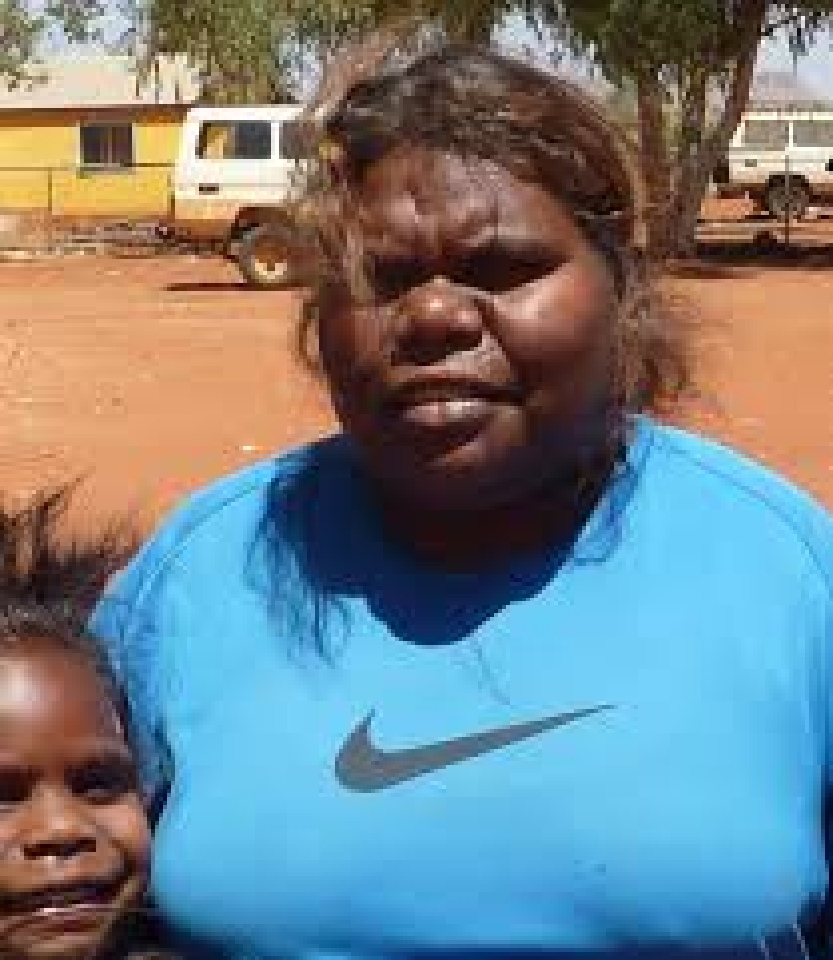 Language Group:: Warlpiri
Community: : Yuendumu, NT

Priscilla Nangala Robertson paints for Warlukurlangu, an art centre in the remote community of Yuendumu (roughly 350kms north west of Alice Springs, on the way to the Tanami Desert). Priscillia is becoming known for her vibrant depictions of the Ngapa Jukurrpa (Water Dreaming) at the site Puyurru, west of Yuendumu. In the usually dry creek beds are 'mulju' (soakages), or naturally occurring wells. Priscilla uses traditional iconography of small circles to depict 'mulju' and river bed, together with a vibrant and highly individualistic colour palette.