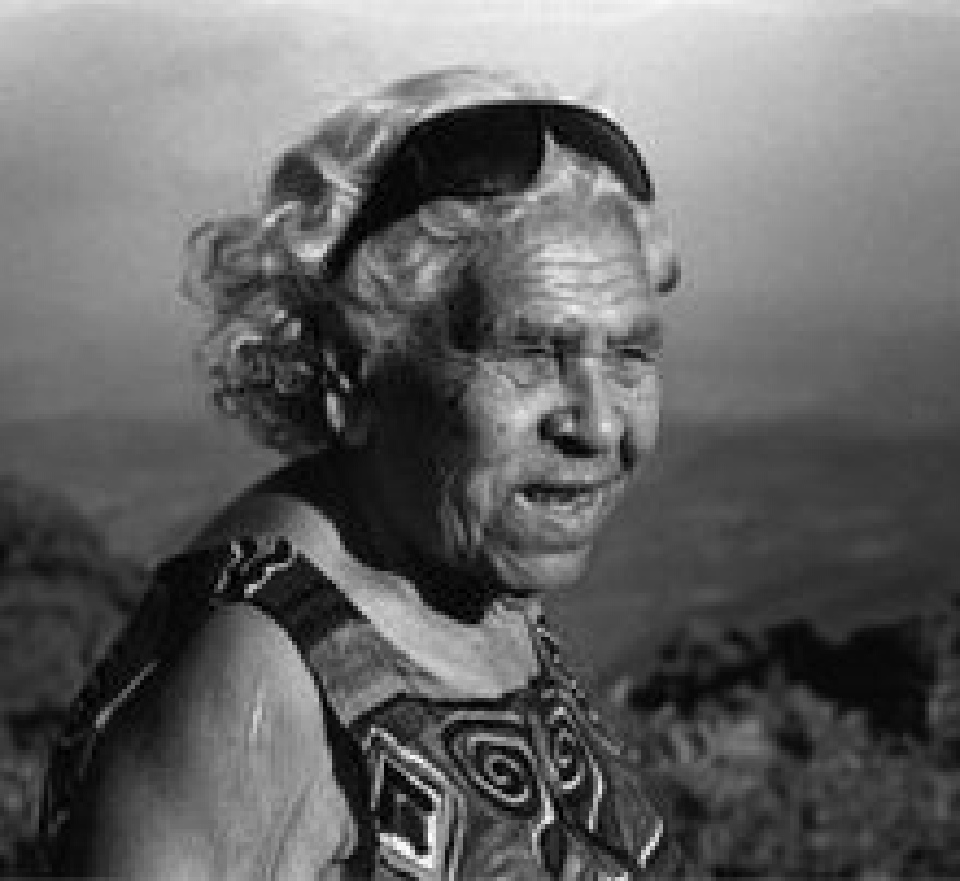 DOB: c.1910 - 16 Nov 1998
Born: Old Texas Station, East Kimberley, WA
LANGUAGE: Kija
REGION: Kimberley, Western Australia

Born around 1910 on Texas Downs as the daughter of a Malgin/Guridji woman and a white man, she was given the bush name 'Garagarag', which has a similar meaning to 'Blondie'. She was raised on Red Butte Country adjacent to, and later included in the Texas Downs pastoral lease. As a young girl, she worked on Texas Station learning to cook. Later on, she learned how to stock camps, as well as tending and riding the horses.

That's where she met her long-term friend Rover Thomas and worked with him on Texas Downs station in the early years of their working lives. On one occasion she even saved Rover's life in 1954, when he had fallen from a moving horse and had lost the top of his scalp. Queenie had sewn his scalp back on so well that doctors were amazed that a novice was so skilled. Later Queenie used the story as a subject for some of her paintings.

In the 1970's, Queenie McKenzie and her husband moved to the settlement at Warmun. Queenie did not have children of her own, but helped raise other children whose mothers were unable to look after them. A strong member of the Warmun community, McKenzie was a councillor and taught Gija language at the school. She had always taken an active part in the ceremonial life, being both a good singer and dancer. Queenie was a stalwart supporter of 'women's law business' and language.

Inspired by Rover Thomas, Queenie took up painting in her later years, using the knowledge she has amassed by watching the older artists paint their traditional stories. Like him, she liked to use natural pigments she made from ochres that she dug from the ground.

She remained very active and continued painting to the last day of her life.