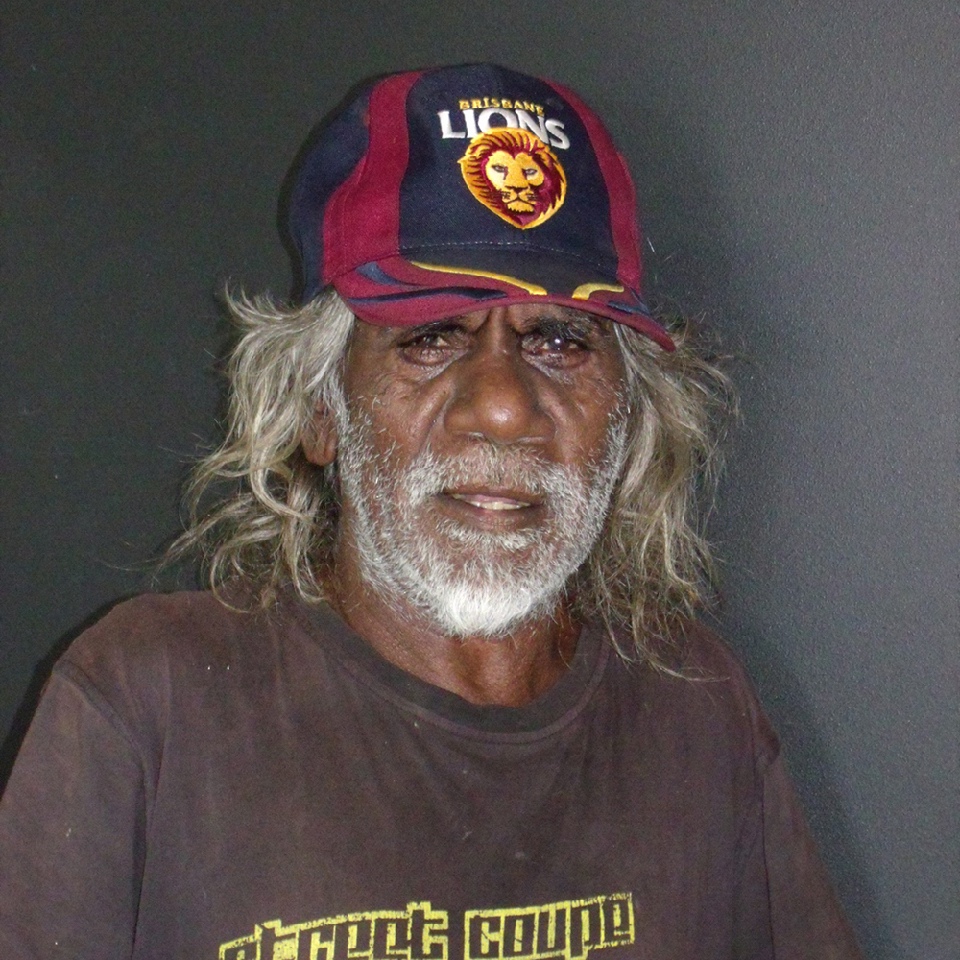 DOB: c.1955
Born: Yunala rockhole, WA
LANGUAGE GROUP: Pintupi
COMMUNITY: Kiwirrkurra, WA

Ray James Tjangala was born around 1955 at Yunala rockhole, west of Kiwirrkurra in Western Australia and is the son of Anatjari Tjampitjinpa and Tjungkaya Napangati. Anatjari Tjampitjinpa was a founding member of Papunya Tula Artists in 1971.

Ray began painting for Papunya Tula Artists in the late 1980's while he was living at Walungurra (Kintore). By the late 1990s Ray had moved further west to Kiwirrkura and his return to his home country, along with the passing of many of the senior artists, led to his distinction as one of the most recognizable Papunya Tula Artists.

Ray currently resides at Kiwirrkurra. He has exhibited in Paris, the Netherlands, Slovenia and Australia.
His works usually contain grid patterns referencing the land of his country and the story of Tingari Tjukurrpa or Tingari dreaming. During the creation era, Tingari ancestors travelled long stretches of country performing rituals at specific sites and shaping and creating the natural features of the landscape.