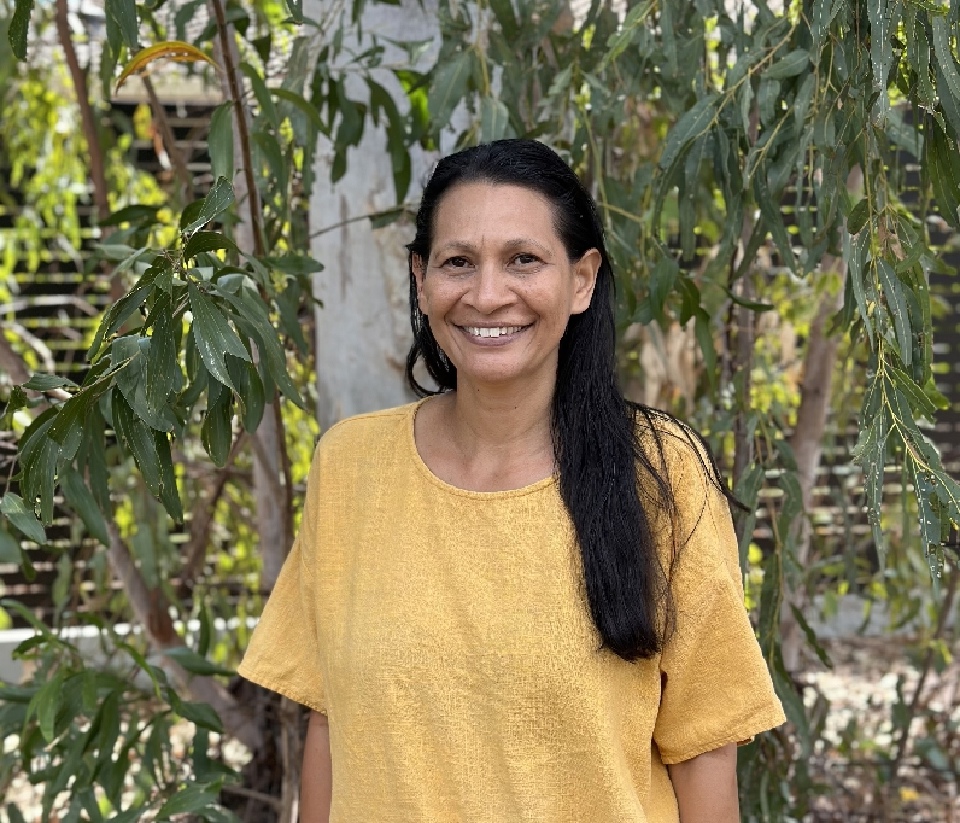 DOB: 1971
Born: Mt. Isa, QLD
LANGUAGE GROUP: Batjamal
COMMUNITY: Bulgul, NT

Regina McCarthy Bamagaya, was born at Mt. Isa, Queensland in 1971. After spending eight months in Mt Isa, Regina with her parents moved back to Nauiyu Nambiyu, Daly River where she spent most of her childhood. Regina went on to complete her post primary education at both St John's College, Darwin and finishing at Mount St Bernard College, Herberton on the Atherton Tablelands in Far North Queensland. She is the older sister to fellow artist's, Helen McCarthy Tyalmuty and Kerry McCarthy Madawyn and niece (daughter) to the Morgan sister's: Marjorie Terrikil, Agatha Ngakmik and Rosemary Parrabaty.

Regina completed a Certificate in Travel and Tourism (Business) in 1992 and an Associate Diploma in Travel and Tourism (Business) in 1996 with the Northern Territory University. She worked in administrative , educational and employment sectors around the Top End of the Northern Territory. She hopes to complete her Teaching Degree which she started in the primary school setting one day. Regina has spent many years volunteering her time with the Aboriginal Church community and continues today. She has also stood as a candidate in the Federal Elections as a candidate for the Lower Seat of Lingiari and as a candidate in the Northern Territory elections. She currently works for the Northern Territory Government as an Administrative Officer.

It has only been recently that Regina has started her career in Indigenous contemporary art and was encouraged to do so by her sister's Helen Tyalmuty and Kerry Madawyn . They saw an opportunity for Regina, post the Northern Territory elections as the expression goes - to 'give it a go'. She is incredibly grateful for the opportunity to build on her skills and knowledge and finds painting provides a quietening and a soothing for her soul. She has observed family over many years expressing and telling stories from their country and how important this expression is to maintain and pass on to the next generation.