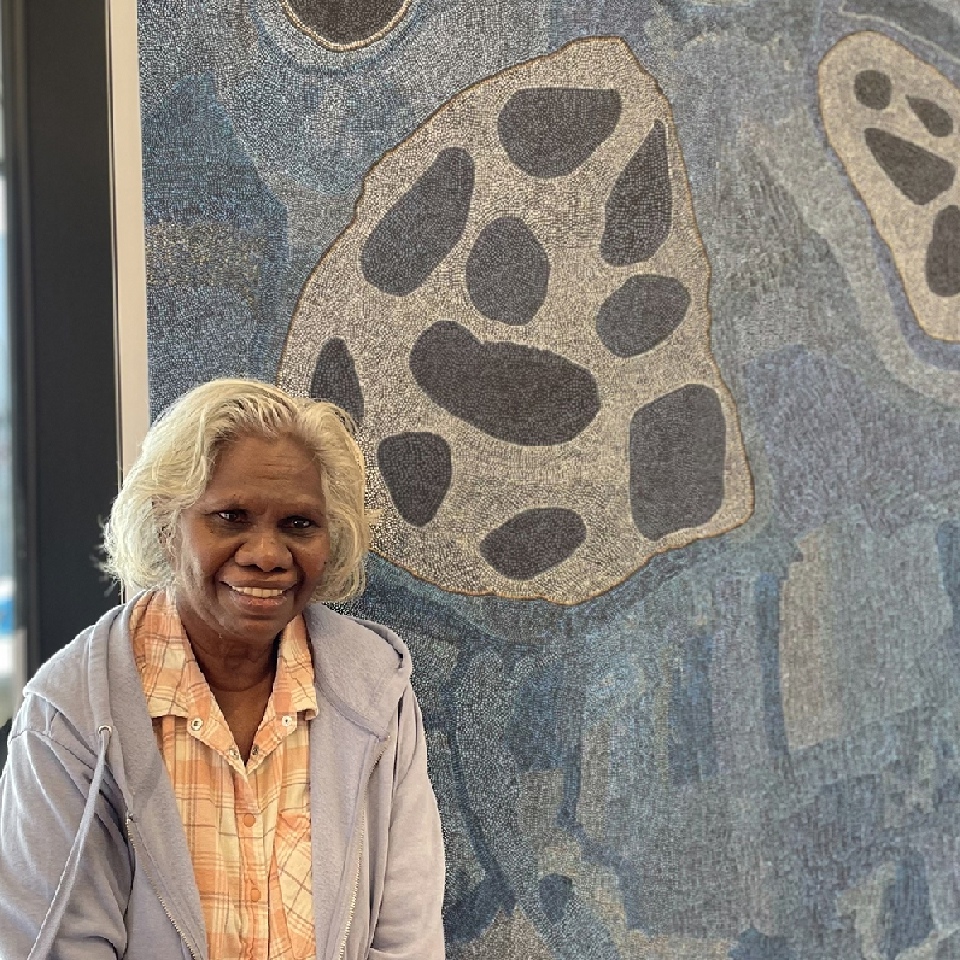 DOB: 1958
Born: Daly River, NT
LANGUAGE GROUP: Batjamal
COMMUNITY: Bulgul, NT

Rosemary Morgan or Parrabaty was born at Daly River on the 22nd June 1958, where she was raised by her father. She attended primary school at St Francis Xavier and then did her secondary schooling at St John's College, Darwin.

After school, Rosemary returned to Daly River where she worked different jobs: health worker, bank teller, and school secretary and payroll officer until June 1997.
At that point, Rosemary moved to Batchelor to look after her father eventually taking him back to his home country at the Bulgul Community, on the coast north of the Daly River mouth. After her father passed away, Rosemary stayed at Bulgul and has remained there since.

Rosemary Parrabaty Morgan started painting whilst still living in Daly River, originally doing some small works for school auctions. Finding that she enjoyed the experience of sharing her stories, Rosemary has gradually developed her career as an artist alongside her sisters Agatha Ngakmik Morgan and Marjorie Terrikil Morgan. Her nieces Helen Tyalmuty McCarthy and Kerry Madawyn McCarthy are also noted artists, the former winning the coveted People's Choice Award at the 2007 Telstra Awards.
Rosemary has been involved in group exhibitions in Australia and in Singapore. She currently paints full time, basing herself at Bulgul, close to the source of her inspiration.