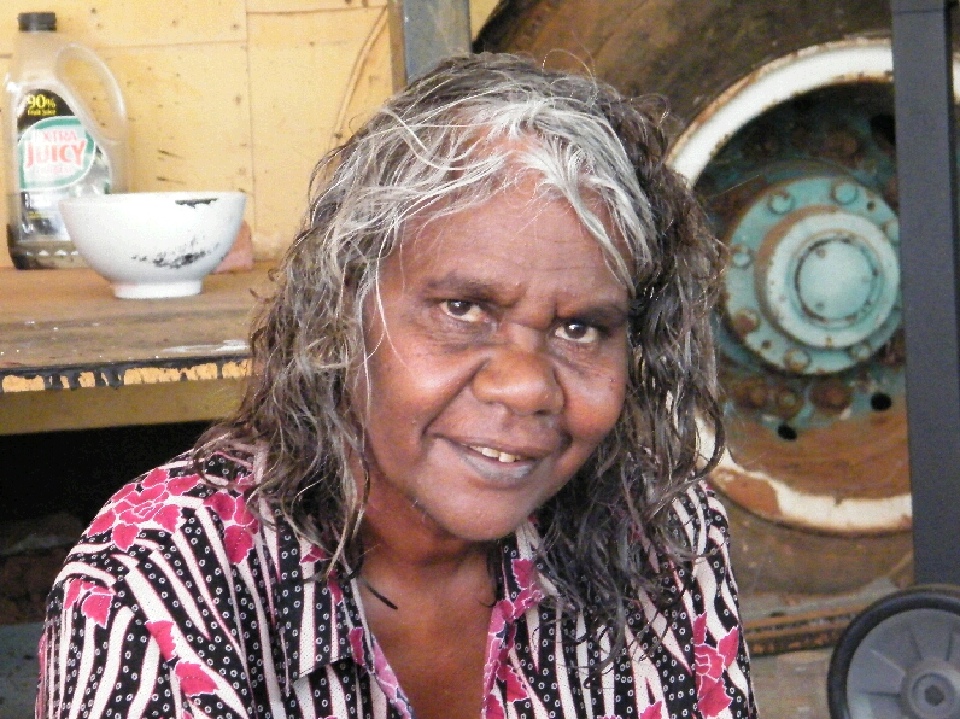 DOB: 1961
Born: Utopia, NT
LANGUAGE GROUP: Anmatyerre
COMMUNITY: Utopia, NT

Rosemary Petyarre was born in 1961 at Utopia, north east of Alice Springs, Northern Territory. Rosemary was one of a group of Anmatyerre women at the forefront of the art movement in the Utopia area, and was amongst a group of women from Utopia who travelled to Indonesia to learn different techniques for producing batik. Following the Holmes a Court Summer Project, sponsored by CAAMA in 1988-89, she spread her wings and commenced painting with acrylic on canvas.

In her paintings, she incorporates traditional iconography and realistic elements. The themes are primarily bush medicines, yam dreaming and body painting. As a bush woman, she is familiar with her land and its abundance of bush tucker species, medicine plants and native fauna. These are the stories inherited by her, along with important women's stories, and which form the basis of her paintings.

In aboriginal culture, ceremonies are focal points in the life of the community. They are held for different purposes, but are integral to the happiness and well being of the people. The people dance and celebrate to acknowledge the fertility of the land, the health of the people, the initiation of young men or to mourn the passing of a loved one. They would smear their bodies with animal fat and would then trace certain ceremonial designs on the top half of their body using a variety of powders, ground from charcoal and yellow and red ochre.

They would gather together and sing and dance, led by the most senior women of the clan group. The women's ceremony is kept separate to the men's ceremony, though each one is equally as important. The main point is that the people are demonstrationg their respect and love for the land. The body paint designs would vary from ceremony to ceremony and would depend on the subject and the time of year the ceremony is held. Different symbols are painted on the body and may vary from person to person depending on the seniority of each member.
Rosemary Petyarre is the sister of famous Aboriginal artist Greenie Purvis Petyarre.