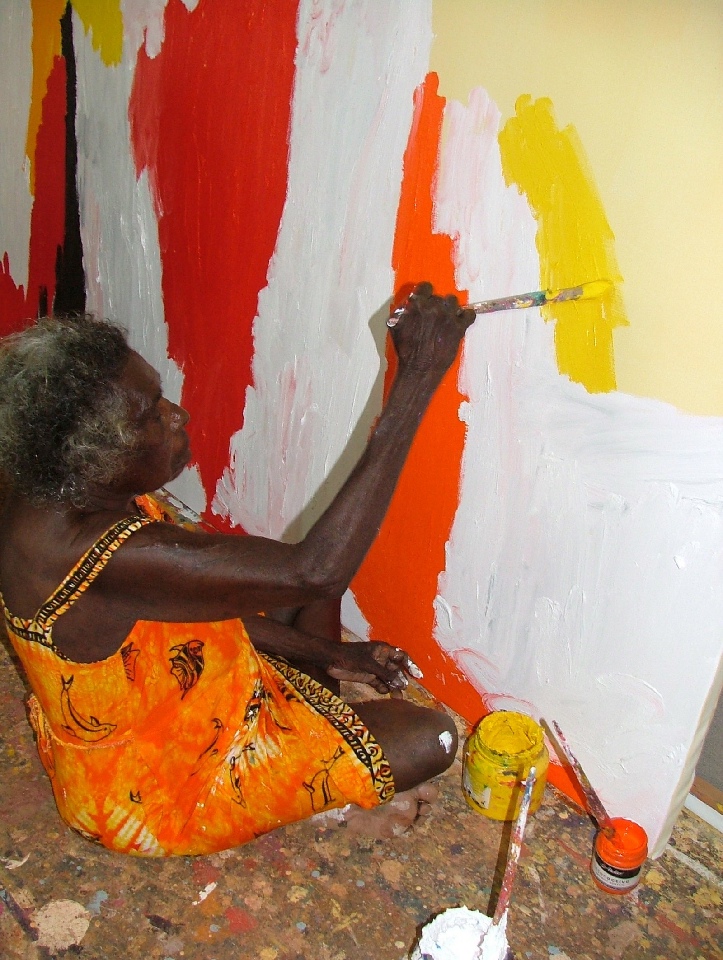 DOB: c. 1924-2015
Born: Mirdidingki, Bentinck Island, QLD
Language: Kaiadilt, Gulf region
Community: Mornington Island, QLD

Sally Gabori was born around 1924 on Bentinck Island in the Queensland part of the Gulf of Carpentaria. Her indigenous Kaiadilt name was Mirdidingkingathi Juwarnda, Juwarnda referring to her totemic name, meaning 'dolphin'. She grew up in the tradional way, hunting, gathering and fishing.

Sally lived in accordance with Kaiadilt custom on Bentinck Island, which is also represented in most of her works: her husband's place, Dibirdibi Country; her father's place, Thundi; her own Country, Mirdidingki; and the first outstation, Nyinyilki.

Sally's artistic career started only in 2005. She fell in love with paint and colour, with which she depicts her country and her ancestral stories: representing her land and seascapes in an outburst of colour.

Sally Gabori has become one of the most highly regarded and sought after contemporary Australian artists, who has been exhibited Australia-wide and internationally.