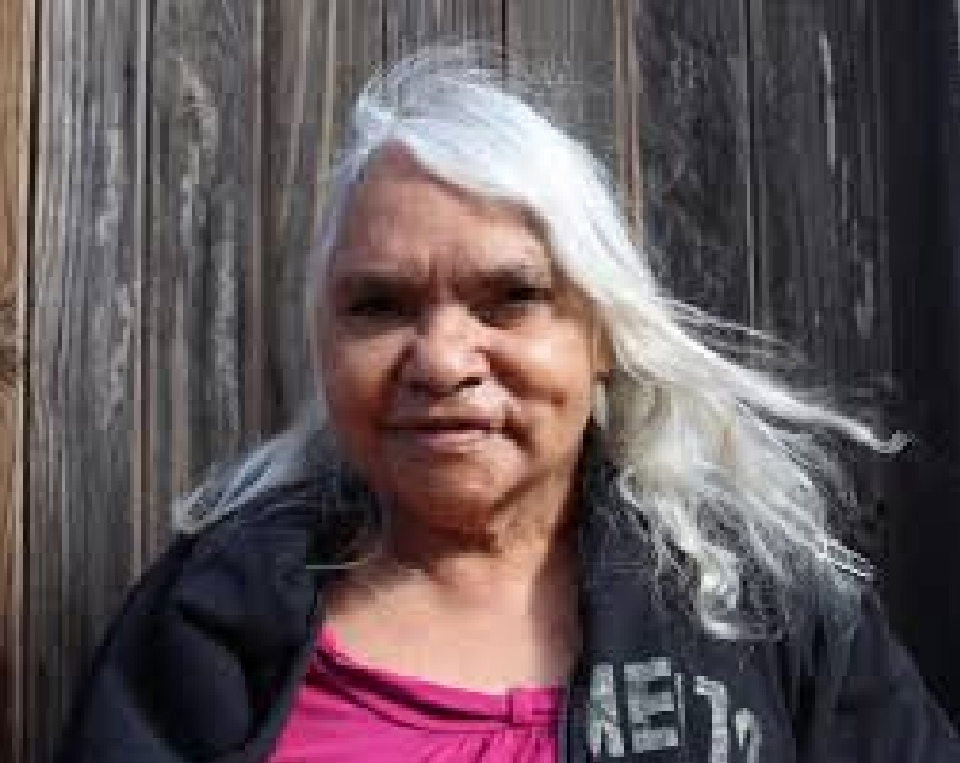 DOB: 1954
Born: Alice Springs, NT
LANGUAGE GROUP: Luritja, Central Arrente, Western Aranda
COMMUNITY: Alice Springs, NT

Selma Coulthard was born in1954 in Alice Springs. She was called Nunay by her family which means "Cute One". Selma grew up at Tempe Downs Station, but wanted to go to school at Hermannsburg, which she did.

Selma has 5 children and has also been raising her grandson (son), Shane. She is determined to support him through his schooling years so he can get a good job and be proud of his heritage.

Selma learnt to paint watching the artists in the Todd River. It was from these beginnings that she went on to paint in watercolours. Her background in this medium is evident in the texturizing of her acrylic on linen she paints today.

Although Selma's influence were the artists in the Todd River, the stories came from her grandmothers and the laws of the land. She remembers her mother and grandmother drawing stories in the sand with a piece of wire. Selma gets inspiration from these stories.

There are certain areas she can't paint about, but "Running Waters" is one region she often depicts in her paintings. Her father was custodian of this land and now her brothers have taken over this position.