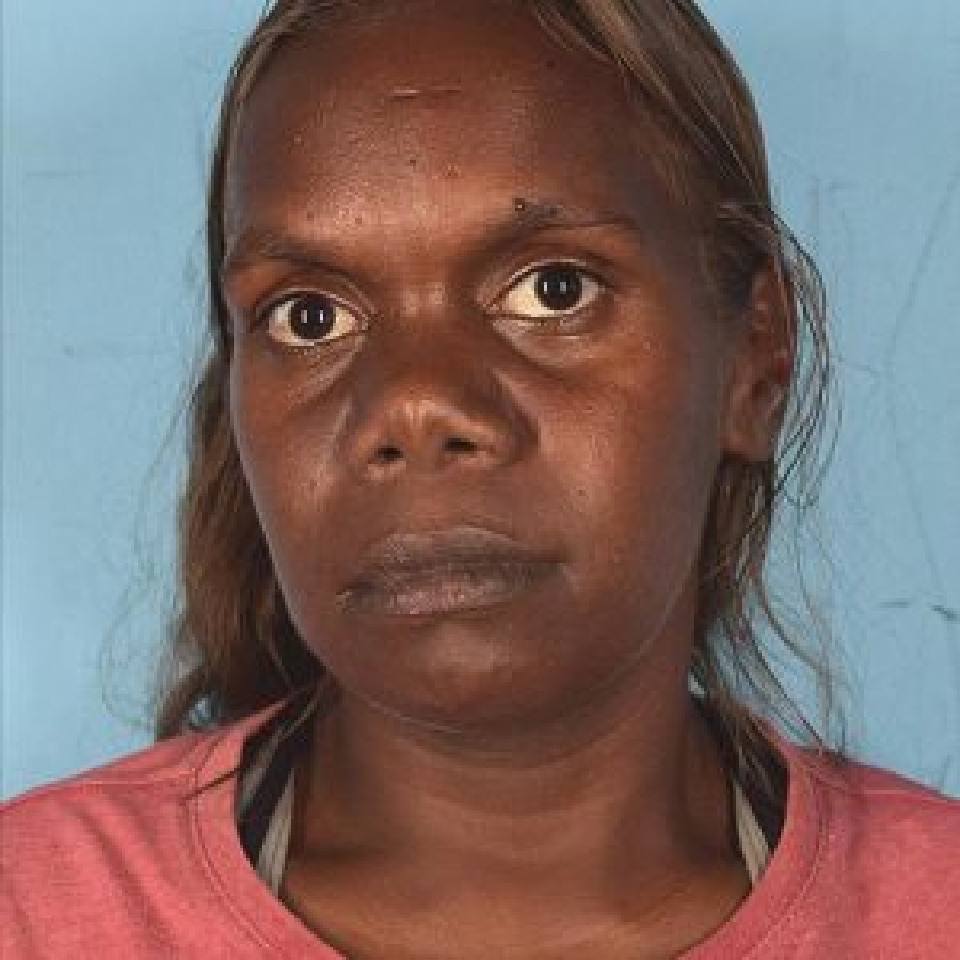 DOB: 09/01/1990
Language: Warlpiri
Community: Yuendumu, NT

Senita is part of the exciting new wave of talent emerging from Warlukurlangu.

It is one of the longest running and most successful Aboriginal-owned art centres in Central Australia - and is becoming known for her artworks which have a great charm and presence.

Warlukurlangu Artists are famous for their gloriously colourful acrylic paintings, and Senita employes bold colour combinations in her series 'Jarntu kuja kalu nyinami Yurntumu-rla (Dogs that live in Yuendumu)'.

She also executes fine dot work in her series 'Nguru Yurntumu-wana' which decpict the natural landscape around the community of Yuendumu.

Recently Senita has expanded her themes to include Lukarrara Jukurrpa (Desert Fringe-Rush Seed Dreaming), Karnta Jukurrpa (Womens Dreaming), Ngurlu Jukurrpa (Native Seed Dreaming), Ngapa Jukurrpa (Water Dreaming) - Puyurru, and Jarlajirrpi Jukurrpa (Owlet Nightjar Dreaming).

We look forward to seeing more works by this exciting new talent.