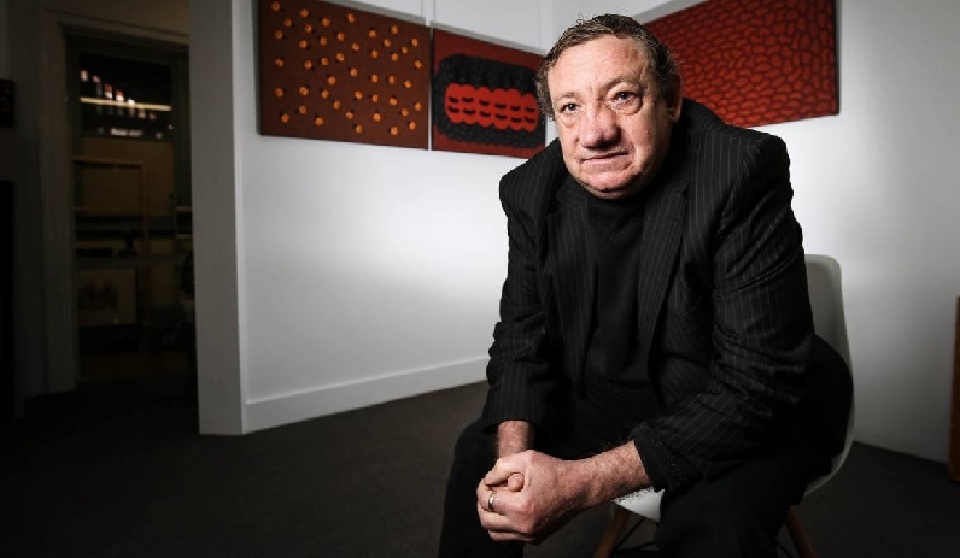 Albury, NSW

DOB: 1970
Born: Alice Springs, NT
Language Group: Arrente
Community: Alice Springs, NT


Stephen Berger is an Arrente man from Alice Springs who started painting in the late 1990s during a spell in prison.

Having grown up with cousins Hetti and Rachel Perkins and Warwick Thornton, Stephen has been surrounded by art and artistic minded people his whole life. Unlike his cousins though, Stephen has directed his talent towards visual arts. Stephen tells us that he "paints from the very soul of his indigenousness... interpreting what he sees back home and not what he sees where he now resides." His stories are drawn from the Arrente culture and he is careful to only paint those Dreamings that have been passed to him or that he has the permission to paint and his style is typical central desert, generally employing classical Aboriginal dot painting techniques to communicate his dreamings.