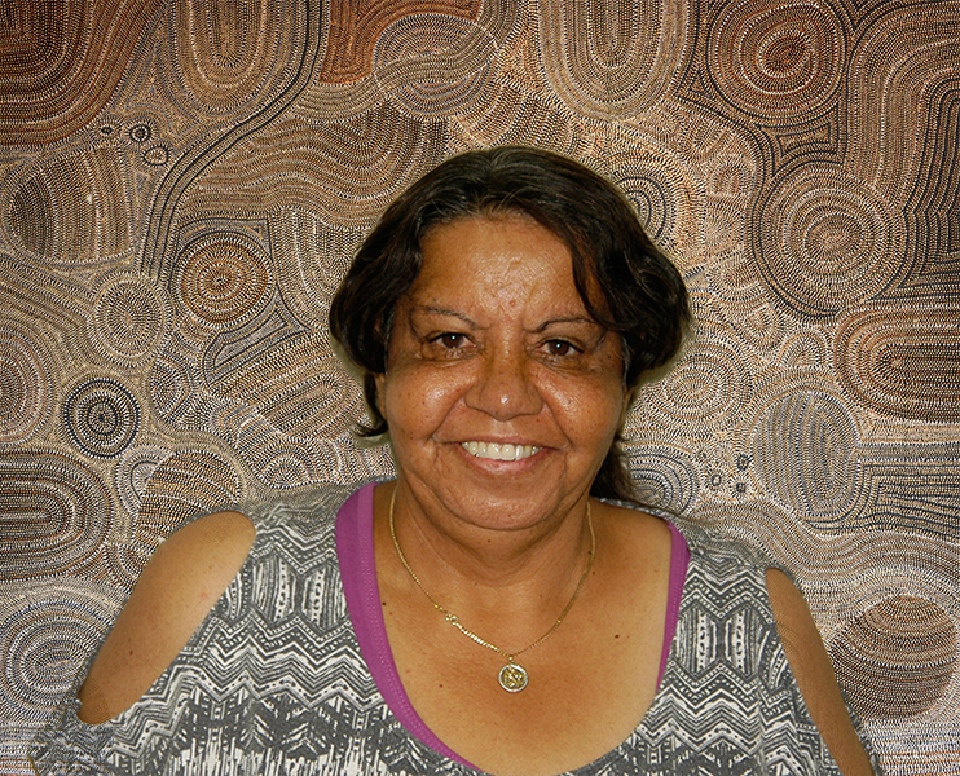 DOB: 1963
Born: Darwin, NT
LANGUAGE GROUP: Anmatyerre/Alyawarre
COMMUNITY: Utopia, NT

Teresa Purla McKeeman (also known as Teresa Pwerle) is the daughter of Barbara Weir, and the granddaughter of the late Minnie Pwerle, both highly reputed Utopia artists. Teresa was born in Darwin in 1963, and spent a number of her early years living in Papunya with her mother and father.

In her adult life, Teresa has lived at various times in Adelaide and Perth. Today she lives in the community of Atnwengerrp, the traditional country of her mother and grandmother, on the Utopia homelands, north east of Alice Springs.

Under the tutelage of her mother Barbara Weir, Teresa began her painting career in 1989. Her paintings are highly detailed, often multi- layered, and feature finely executed dot work. Teresa's current paintings have an underlying influence from the series that her mother created around My Mother's Country. This series reflects the strong familial ties to Anmatyerre culture of the Utopia region. The influence of Grandmother Minnie Pwerle is seen more in the connections to the stories and ceremonies of Atnwengerrp country, rather than in the famous Awelye body painting gestures so closely associated with Minnie's style. Speaking of her art, "My grandmother is Minnie Pwerle and my painting represents the burnt grass seed that remains after a fire has been through her country (Atnwengerrp) in the Utopia homelands."

For the last 15 years, Teresa has served on the Board of the Urapuntja Council Aboriginal Corporation, which is the administrative body responsible for service delivery to the Anmatyerre and Alyawarra speaking people who live on the Angarapa and Alyawarra Land Trusts. There are sixteen outstations within the community covering some 3,230 sqkm, 250 km north east of Alice Springs. Teresa is now the vice-chairman of the Urapuntja Council, which is hugely rewarding, but due to her many commitments she has had limited time to devote to her artwork. With only a small number of artworks entering the art market each year, and demand ever growing for her finely executed works, they are becoming highly sought after by both national and international collectors.