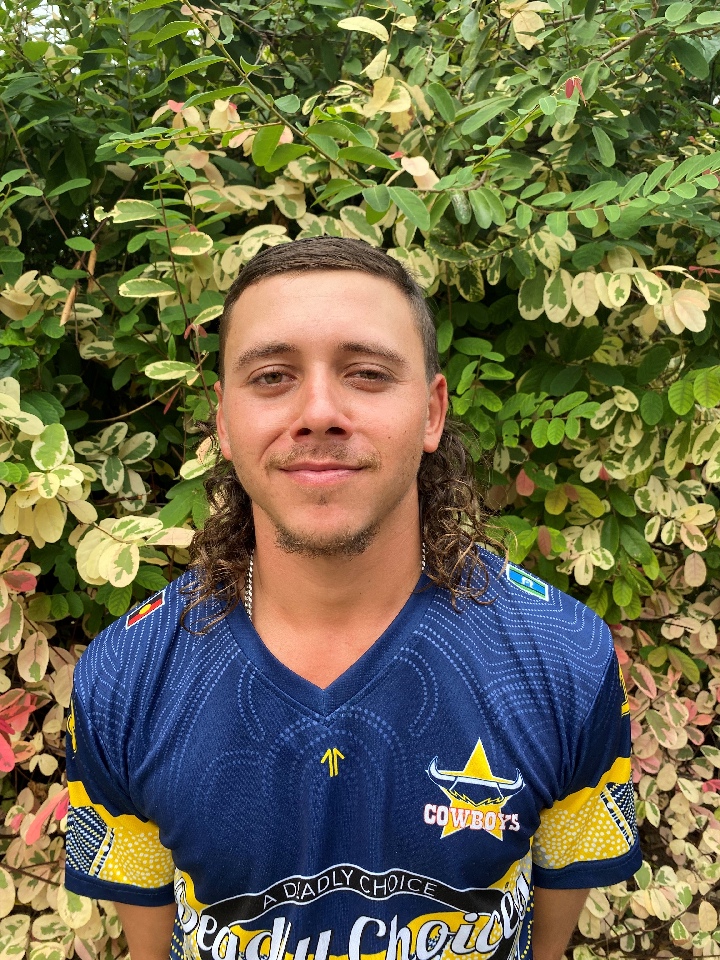 DOB: 2000
Born: Katherine, NT
LANGUAGE GROUP: Batjamal
COMMUNITY: Bulgul, NT

Tory Marngyi McCarthy is a young Batjamal man from the Top End of Australia.

Born in Katherine in 2000, at the age of 10 Tory was adopted into the family of leading Aboriginal artist Helen Tyalmuty McCarthy and brought up with Helen's son and emerging artist, Heath Minjin McCarthy.

As such, since a young age Tory has been deeply involved in the Aboriginal culture of the Wadjigan people whose lands lie to north of the Daly River mouth. Through his relationship with Heath, whose father hailed from the Peppimenarti Community, Tory also has links to the Tyemirri people.

Having spent years observing his mother, aunties, brother and grandmothers painting and building their careers, Tory commneced painting in 2022. His art is inspired and influenced by those he has observed while growing up, but even more so by the country around Bulgul and Pepppimenarti and the stories learned as he has developed his cultural identity.

Tory's first arworks demonstrate real talent. He shows an excellent understanding of colour, structure and movement. Whilst we can see some influence of other family members through his dotting techniques, Tory is clearly his own man when it comes to the topics of his paintings and the way he approaches them. Kate Owen gallery is very impressed with his development and has him down as an artist to watch going forward.

Tory currently lives in Darwin with his partner and child and spends a much time going bush and hunting and fishing as possible.