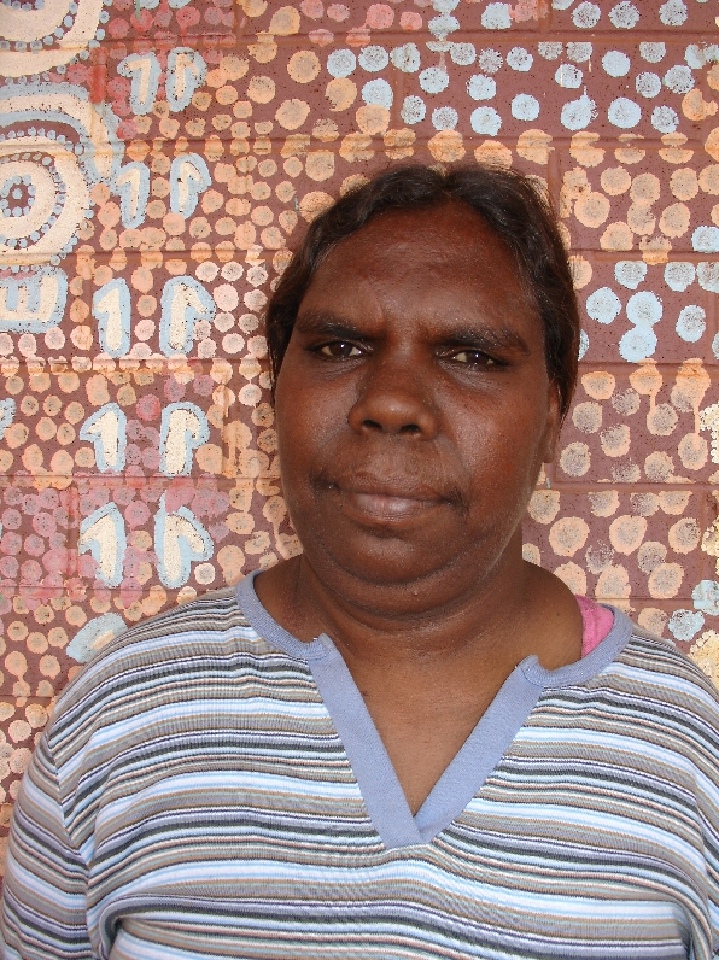 DOB: 1974
Born: Alice Springs, NT
LANGUAGE: Warlpiri
COMMUNITY: Yuendumu, NT


Valda Napangardi Granites is an Australian Aboriginal artist from the Yuendumu Community, approximately 300 km north west of Alice Springs in the Northern Territory's vast interior.

Valda comes from an esteemed lineage of artists, her grandparents being Warlukurlangu Art Centre foundation artists, Paddie Japaljarri Sims and Bessie Nakamarra Sims. Valda commenced painting in 1993, however family and non-art related work commitments kept her from fully developing her career as an artist.

In the late 2010s, Valda began to focus more on her Aboriginal art. Valda's paintings have developed towards the classical black and white Aboriginal dot painting style pioneering by Dorothy Napangardi, another artist hailing from the remote Mina Mina area west of Yuendumu. Unlike Dorothy, at this point in Valda's development, she is not using ochre in her palette.

Valda paints one of the most revered Dreamtime stories, Mina Mina Dreaming, the same Dreaming made famous by fellow artists from the Mina Mina area, Judy Napangardi Watson and Maggie Napangardi Watson. However, unlike Judy, Valda employees a minimalistic dot art style, using only white on black. As such, her style appears to be developing very much towards contemporary Aboriginal art.

History
Selected Group Exhibitions:

2019 The Children of the Warlpiri, Art Mob, Hobart, TAS