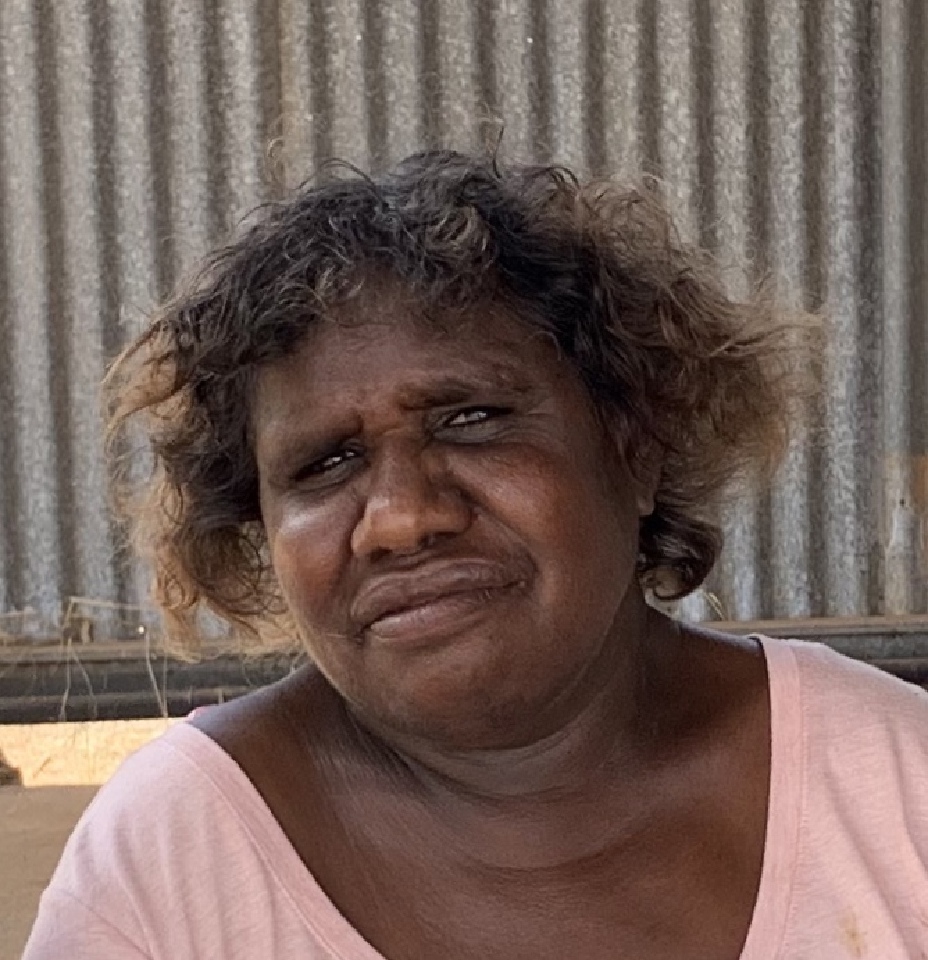 DOB: c.1971
Born: Wilkinkarra (Lake Mackay), Gibson Desert, WA
LANGUAGE GROUP: Pintupi
COMMUNITY: Kiwirrkurra, WA

Yukultji Napangati was born in the Gibson Desert at Marruwa, a waterhole near Wilkinkarra (Lake Mackay), around 1971. Until 1984, Yukultji lived a traditional, nomadic lifestyle having no contact whatsoever with western civilisation.

In 1984, Yukultji with her tribal group which included Walala, Thomas and Warlimpirringa Tjapaltjarri walked out of the desert region west of Lake Mackay. She and her family were confronted for the first time with non-Indigenous civilisation when they arrived in the town of Kiwirrkurra, near the border of the Northern Territory and Western Australia. They were recognised as being "the last of the nomads", the last of the nine Pintupi people that were forced to come into the white man's way of life, due to lack of water, food and poor living conditions in the desert after a prolonged drought.

Yukultji now lives in Kiwirrkurra, not far from Kintore, and is married to Charlie Ward Tjakamarra, an established Papunya Tula artist in his own right.

Yukultji started painting for Papunya Tula Artists in 1996. She often visits with her sister Yalti Napangardi to paint. Both sisters are very sought after Papunya Tula artists, their works having been exhibited in in Australia and overseas, and rapidly being acquired by collectors.

Yukultji chose to paint her mother's country: Marrapinti. She uses acrylic paint rather than natural ochres, and first paints the canvas earth red, priming the canvas to matching the desert country in which she lives. This base colour is sometimes overlayed with another black layer. Thus, the (red) earth and the (black) body become a single, integrated prime base for her work.