The Tingari were the ancient creational figures that moved through the country inhabited by the Pintupi, making landforms and performing ceremonies as they went. These very landforms still pervade all components of indigenous life today.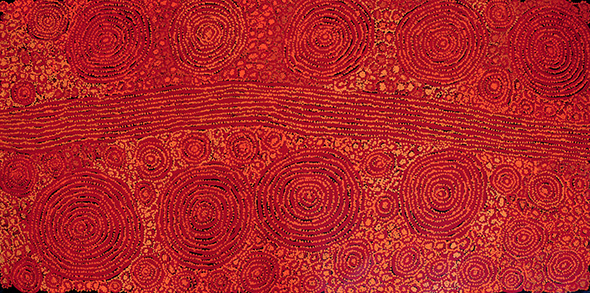 They are used by way of parables to explain natural phenomena, providing the Pintupi with a means of understanding what happens around them, why and how to survive in the harsh environment.
Their travels and adventures are enshrined in a number of song cycles. The Tingari designs are often powerful geometric shapes and abstract markings traditionally decorated on shields, painted on the body for ceremonies and in ground paintings.
Today the sites created by the Tingari continue to be used for ceremony for men and women including birthing and passages into man and womanhood.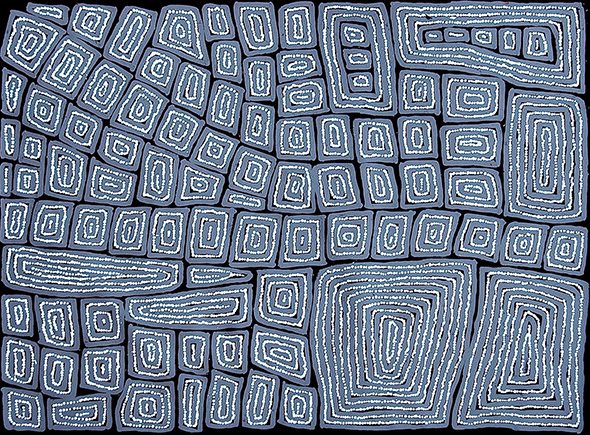 The Tingari are not only the genesis of landforms, they are the genesis of the culture of indigenous people.
Artists Who Depict Tingari Include:
Bambatu Napangardi
Barbara Weir
George Hairbrush Tjungurrayi
George Ward Tjungurrayi
Nyilyari Tjapangati
Ronnie Tjampitjinpa
Thomas Tjapaltjarri
Walala Tjapaltjarri
Warlimpirrnga Tjapaltjarri