8 June 2019 to 30 June 2019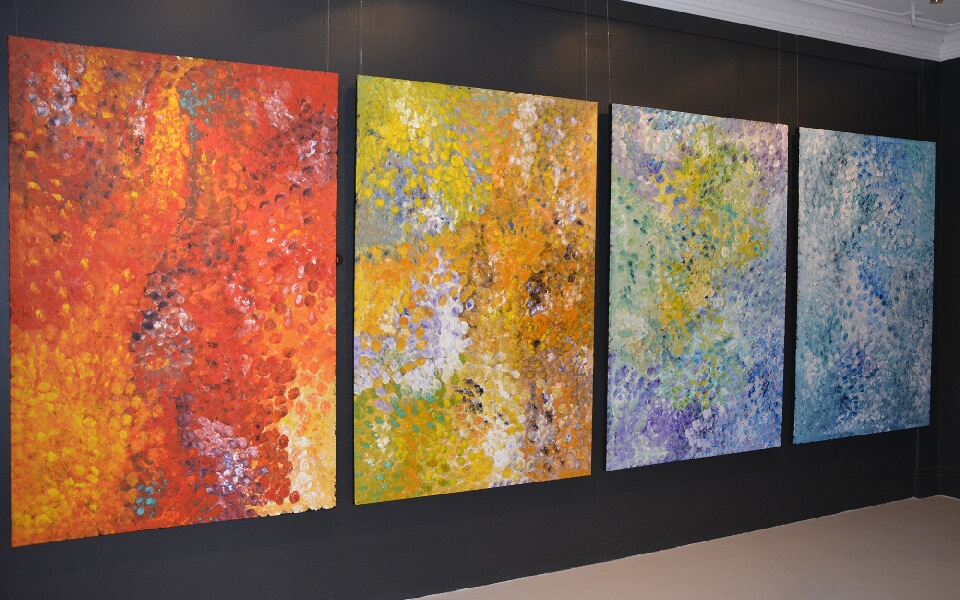 Considered one of the most accomplished painters from the Utopia region, senior artist Polly Ngale's exquisite new body of work showcases her exuberant and masterful use of colour in the depiction of 'Arnwetky' (Bush Plum).

Polly is one of the most senior custodians of her country Alparra, in the heart of Utopia. Her subject matter is drawn from acute observation and memory; intimate knowledge of country, personal history and ancestral journey.
From 8 June 2019 to 30 June 2019
From 8 June 2019 to 30 June 2019