7 October 2010 to 31 October 2010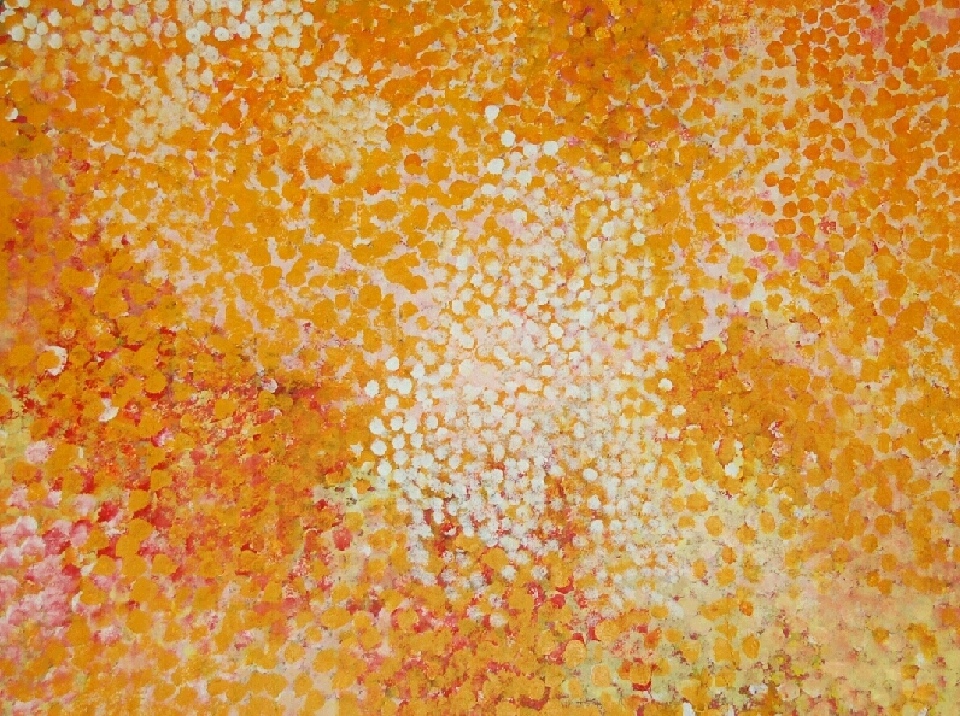 This spectacular exhibition of new Aboriginal artworks by renowned Utopian artists Polly Ngale, her sister Kathleen Ngale and daughter Bessie Pitjara transforms the gallery with the freshness, light and colours of spring.

From extra large corporate sized works, suspended in space, to ultra sleek panels awash with colour, the works in this exhibition are both affordable and uplifting.

The change of seasons has long inspired Polly Ngale, who is one of the most accomplished painters to come from Utopia in the past two decades. Colour is central to her landscapes; she explores it through layering her varied abstract dotting techniques to create an intruiging multi-dimensional effect.

Like her mother, Bessie Pitjara shares the Bush Plum and Wildflower Dreamings. A powerful emerging artist, Bessie is also strongly influenced by the seasons, and uses varied colour tones to create shimmering, vibrant effects on the canvas.

Kathleen Ngale is Polly's sister. She began her art career alongside her sister with batik in the late 1970s, then in the 1980s she moved on to acrylics, where her soft tonal hues create magic illusions of light and space. Her work has been exhibited around the globe and is featured frequently in Aboriginal art auctions.

Opening 6 - 8pm, Thursday 7th October
Top floor gallery, 680 Darling Street, Rozelle.
The exhibition will continue until October 31.
From 7 October 2010 to 31 October 2010
From 7 October 2010 to 31 October 2010